Lead Generation Software for B2B Companies
Triggerbee makes it easy to generate qualified leads from the website traffic you already have, and turn them into lifelong customers

How Triggerbee helps you generate leads
Install the Triggerbee code snippet on your website to start identifying companies and contacts visiting your website.
Generate leads by publishing forms that targets visitors with high engagement or that shows a high intent to purchase
Integrate your CRM and ESP to create new deals, update contacts and automate your nurturing and follow-up.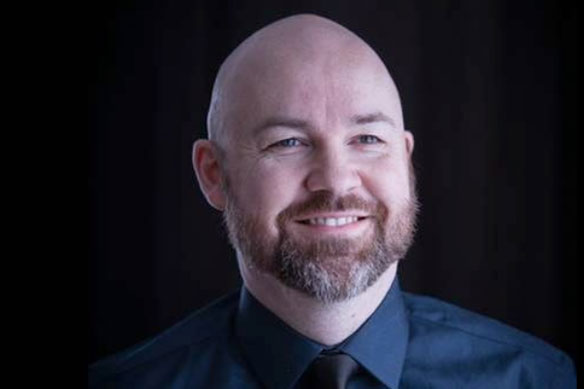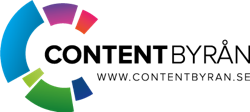 "Triggerbee is intuitive and it's easy to see how your visitors are using your website and which lead gen campaign delivers the best results. Triggerbee has proven to be a great tool for our clients looking to get started with marketing automation"
Jakob Rydberg
Founder, Contentbyrån
Closing a deal starts with having the right data
The more you know about your prospects, the easier it is to sell. With Triggerbee you can see exactly what every individual visitor is interested in when they browse your website 
Technology independent
Triggerbee is installed on your website with a code snippet, and operates completely independent from other analytics software.
Lead reports
Schedule weekly reports that show you your most engaged visitors of the week along with their activity and interests. All you have to do is sort them out and prepare your outreach.
Customer profiles
Triggerbee creates a customer profile for each individual visitor that shows you the first and last time they were seen, historic activity and an engagement score.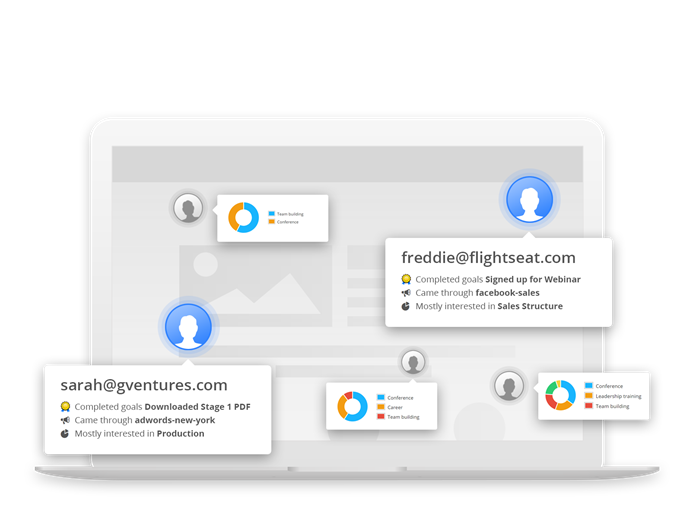 Generate qualified, "wallet-out" leads that are ready to buy
Don't let any potential deals fall through the cracks. With Triggerbee's Onsite Campaign-tool you can generate leads by showing the right message to the right person, at exactly the right time.
Generate leads
Show a form or an offer to visitors with a high intent to purchase, or with a specific behavioral pattern
Personalized follow-ups
Show personalized messages on your website that engages and converts more visitors into purchase-ready leads
Capture emails with Exit Intent
Triggerbee can detect when your visitors are about to leave your website, and will display a form that captures their email address so you can start your nurturing process.
Integrates with the tools you already use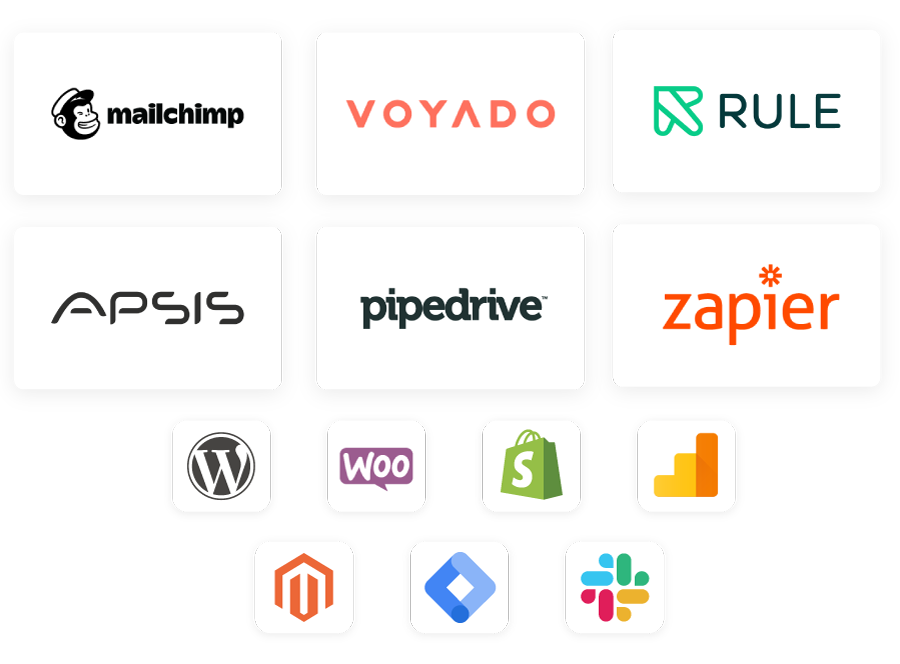 Double your conversion rate today and stop missing out on highly-qualified leads