The Onsite Personalization Platform that increases engagement, conversions and loyalty
Convert more visitors into loyal customers with Triggerbee's personalization platform
Triggerbee's software is installed on your website and tracks the activity from your visitors. It then lets you use the data you collect to create personalized experiences that engage, convert and increases customer loyalty. 
Get a single view of your customer and create target audiences from your website
Stop marketing to cookies and sessions
Experience Triggerbee's cookieless identification layer that identifies between 30-60% of your users across devices and channels and gives you a single view of your customer.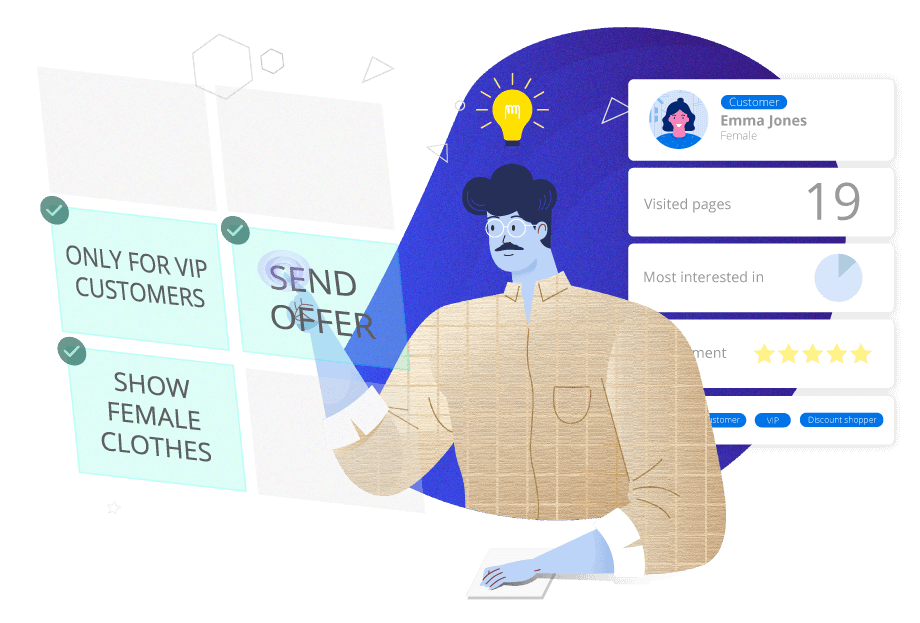 Partnering with us gives you access to a team that has worked with hundreds of customers and brings the experience and best practices from all those teams.
Success manager
Our customer success managers will help you reach your conversion and engagement goals
Training and education
Get started with best practices and working strategies by booking a call with one of our success managers.
Technical support
Our technical team have deep industry knowledge and experience from helping companies of all sizes
Quarterly strategy calls
Make sure you're always at the top of your game with quarterly strategy calls.
Don't let your customers wait for a better experience
Over 74% of your customers expect a personalized online experience. Are you giving them what they expect? 
Request demo of Triggerbee
Schedule a call with one of your advisors to see how Triggerbee can help you increase your website conversions and sales.