Personalize every interaction on your website
Build and publish engaging and high-converting campaigns on your website without involving IT or design.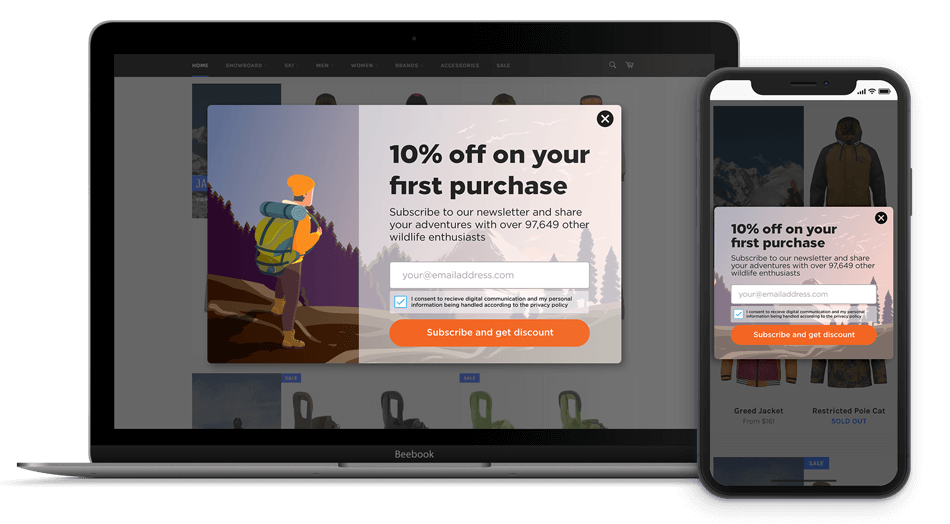 Everything you need to personalize your website
Drag & drop editor
The new revolutionary drag and drop editor makes it easy to create high-converting campaigns in minutes
100% SEO and mobile friendly
Triggerbee's templates are 100% mobile friendly and designed according to the Better Ads standard
Loads fast
Triggerbee's onsite campaigns will not affect your website's performance
Intuitive, easy to use editor
Quickly design and publish stunning campaigns on your website without needing help from designers or IT
Drag and drop editor
Build and design your campaign with an intuitive drag-and-drop editor. Choose from a library of 15+ blocks and add your own.
Customize everything
From width to line height, background images and shadow - you can customize every block individually to create messaging that are on-point, and on-brand.
Responsive by design
Every template and block looks great on all devices. You can hide and show specific blocks for specific devices, and preview on desktop and mobile.
Personalize the experience for every visitor
Create audience-specific variants to make sure you show the right message to the right person every time
Advanced targeting
Segment your visitors by language, traffic sources, UTM-parameters and more to create hyper-targeted messages and offers.
Audience variants
Create an unlimited amount of audience-specific variants to make sure every message is relevant, timely and personal.
Schedule campaigns in advance
Make sure no important shopping holiday or event is missed by scheduling your campaigns in advance
Start and End date
Select a start and end date for your campaigns to make sure you never miss an important event
Customize days and hours
Display your campaign between specific hours of the day, or only on during specific days of the week
Frequency and repetition
Decide what should happen after someone clicks, converts or closes your campaign
Make data-driven decisions with better analytics
See exactly which campaigns converts, and which needs improvement with almost real-time analytics.
Total performance
Get an instant overview of how all of your campaigns performed for the last 7 days
Campaign-specific analytics
Track campaign-specific statistics such as views, conversions, click-throughs and more.
Why marketers choose Triggerbee Onsite Campaigns to generate leads and personalize their website
Design freedom
You have complete control over every design element from font size, to shadows, colors icons and more
Behavioral triggers
Boost your conversion rate by showing your messages when your visitors are engaged with your products or content
Targeting capabilities
With Triggerbee you get access to a revolutionary way of targeting visitors on your website
Show the right message at the exact right time
Combine triggers like Exit Intent, scroll depth and inactivity to make sure your message is shown at the exact right time
Exit Intent
Page URL
Scroll depth
Inactivity
Traffic source
Cookies
UTM tags
Language
Integrates with tools you already use
Connect your marketing stack and build automatic workflows that removes repetitive tasks and helps you focus on the stuff that matters to you.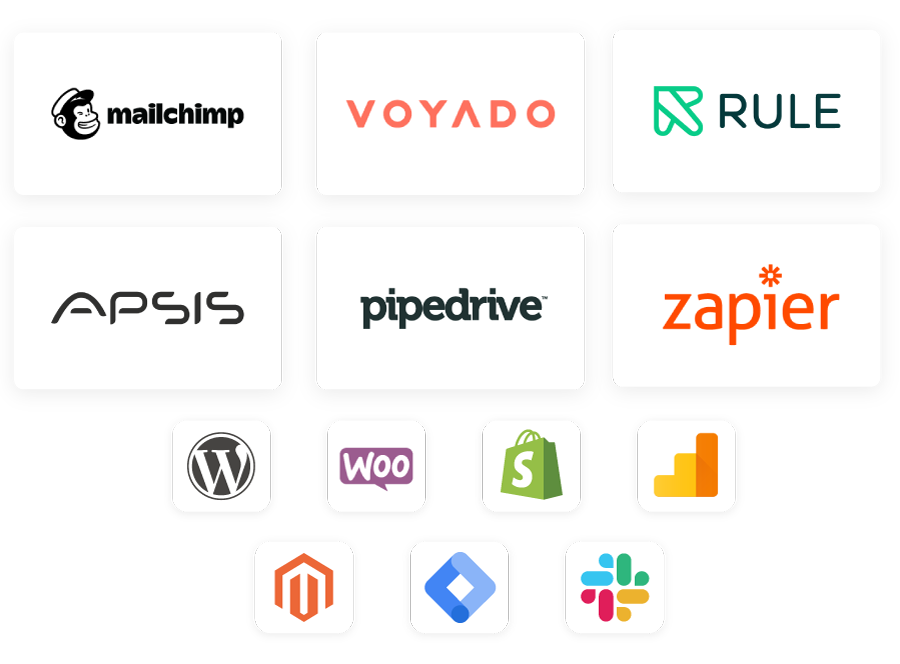 Don't let your customers wait for a better experience
Over 74% of your customers expect a personalized online experience. Are you giving them what they expect? 
Schedule a call with one of our experts to see how Triggerbee can help you increase your website conversions and sales.