Publish Targeted Surveys on Your Website In Minutes
Build any type of survey in seconds. Just select a template, customize it in the drag-and-drop builder, hit publish, and you're done.
Get inspired and steal ideas from our question bank with over 130+ questions to ask your visitors at different stages in the customer journey.
Target visitors using more than 40+ based on site activity and CRM data which means you can target highly specific visitors, like email subscribers, recent customers, or new members.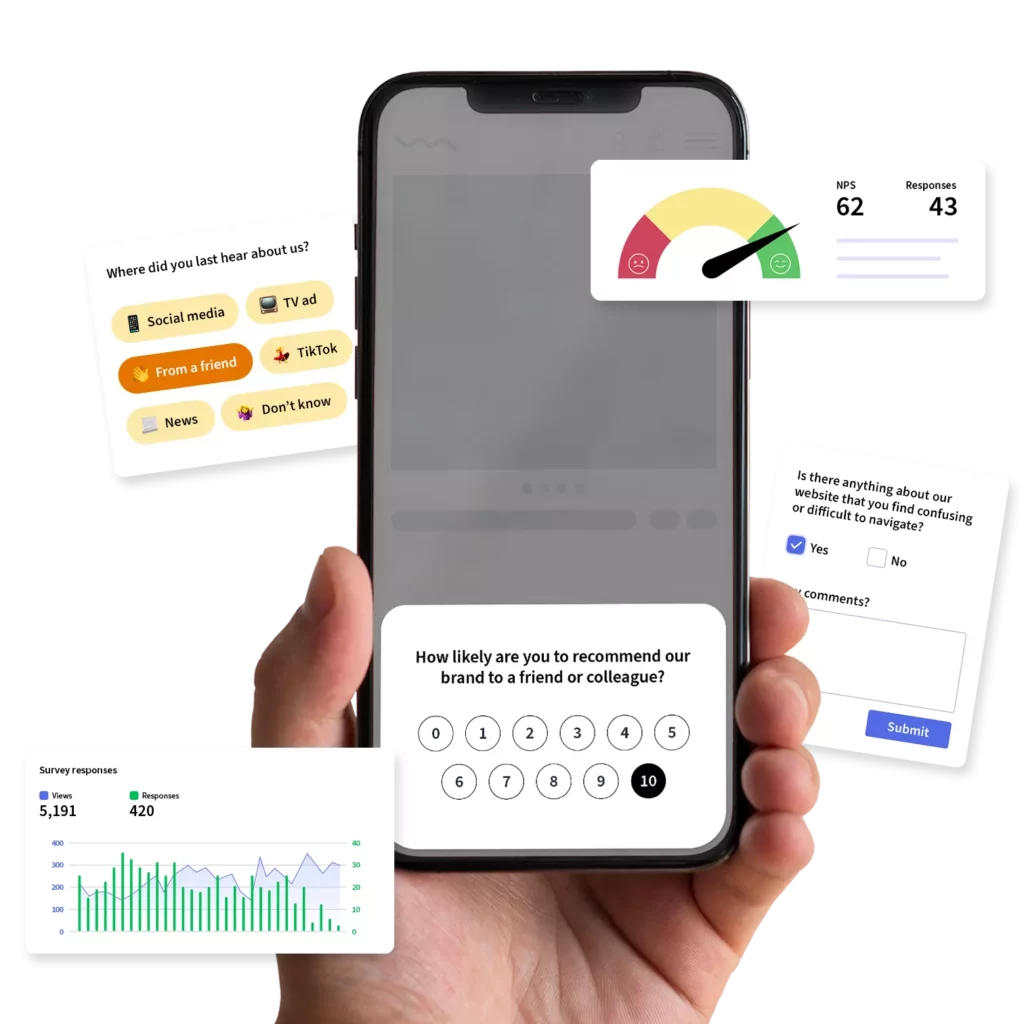 With Triggerbee Surveys, you can: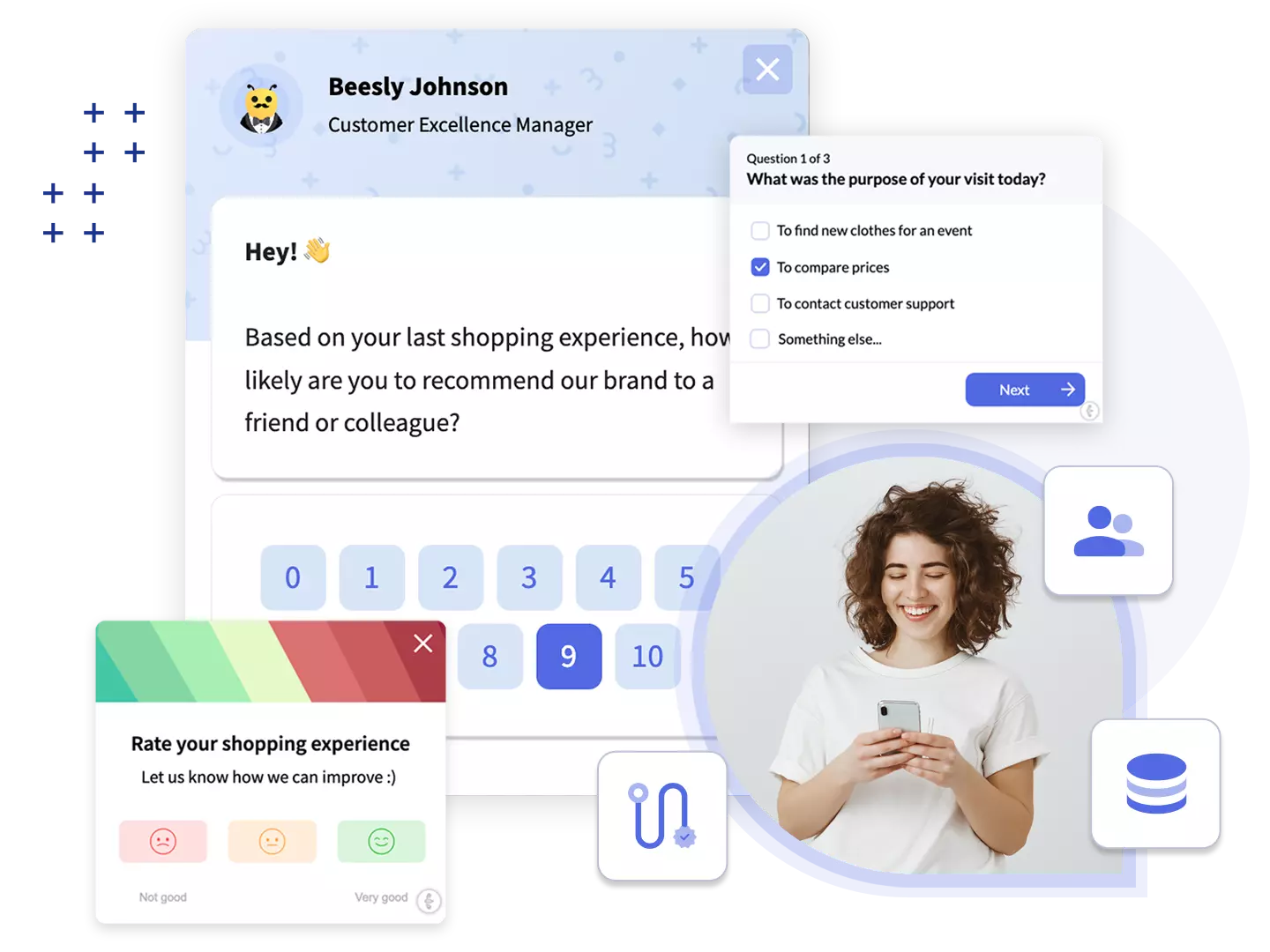 Types of surveys you can create
Design surveys your visitors enjoy responding to
Traditional surveys are boring to fill out, and make you feel like you're taking an intelligence test. Let your customers respond to colorful, beautiful surveys that they WANT to interact with and click on.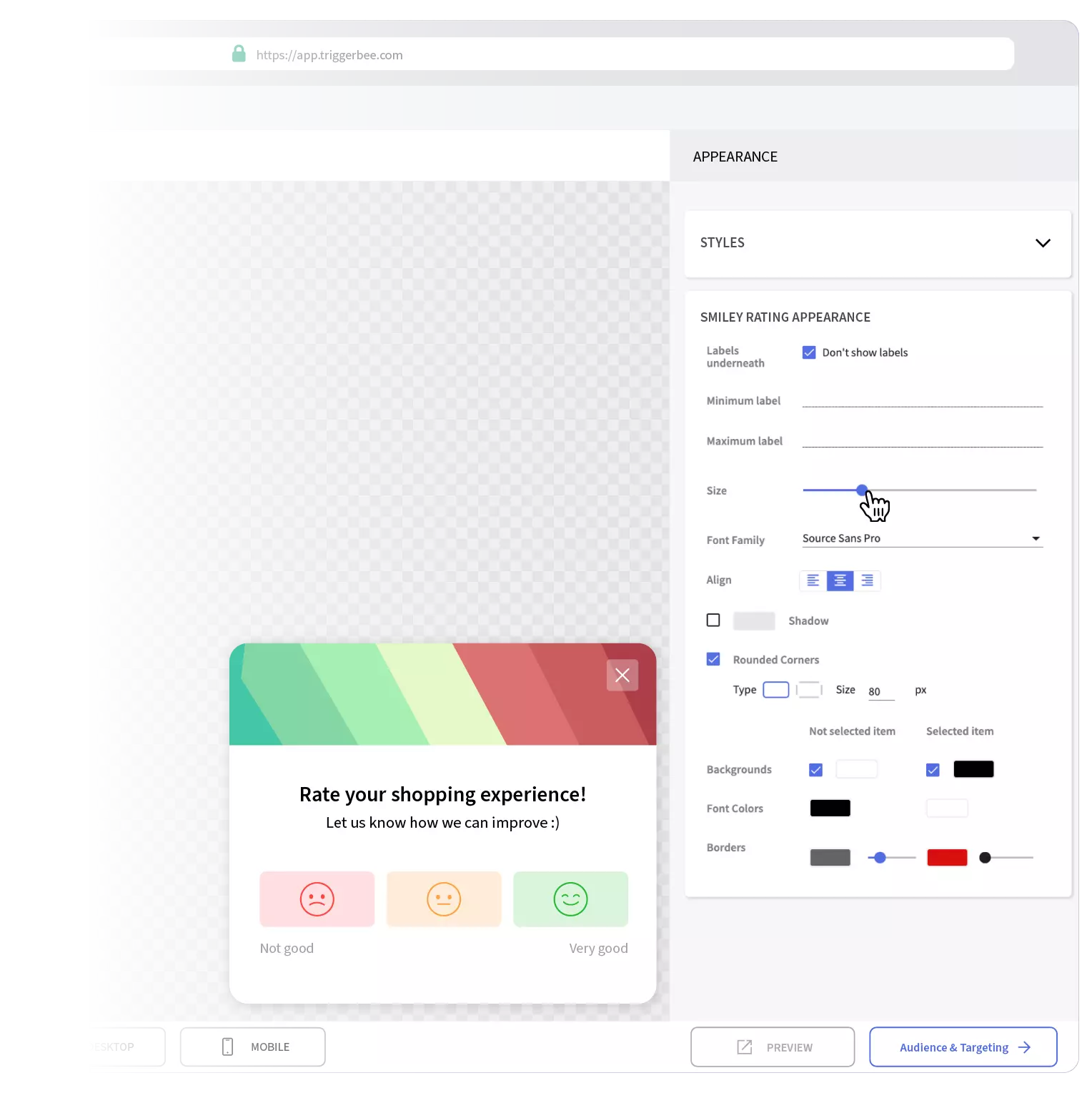 Show your surveys to targeted audiences
Regular survey tools don't let you target specific visitors unless you know how to code. With Triggerbee's surveys, you can target specific audiences like customers, logged-in users, returning customers, and more with ease.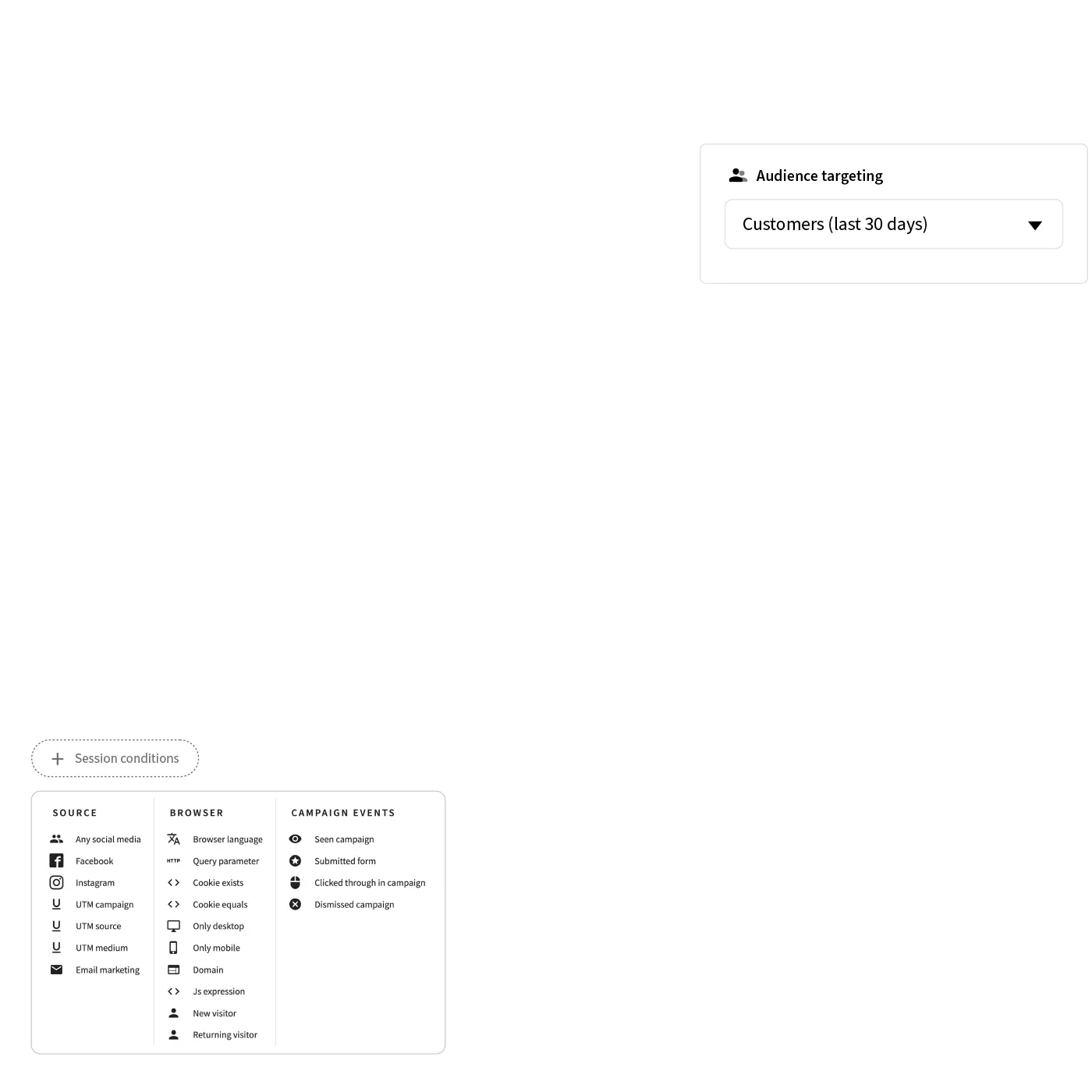 Analyze your results with easy-to-understand analytics
Get actionable insights from all your surveys with form response lists. Continuously measure your NPS and CSAT score, or export your responses to analyze it yourself in a spreadsheet.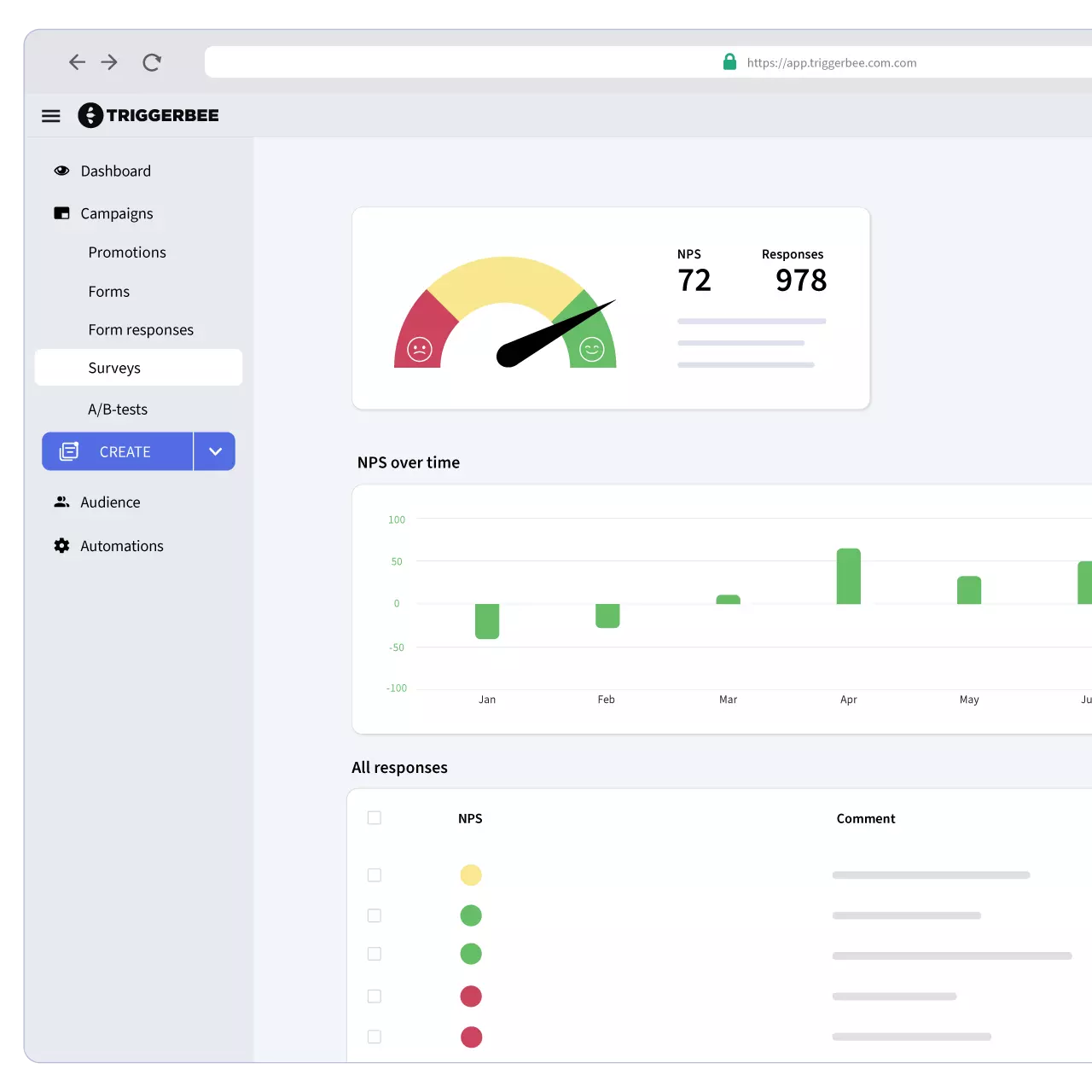 Click on a template to get started 👇