Simple referral campaigns for ecommerce and retail brands
Turn your customers into a marketing channel with Triggerbee's simple-to-use referral marketing campaigns.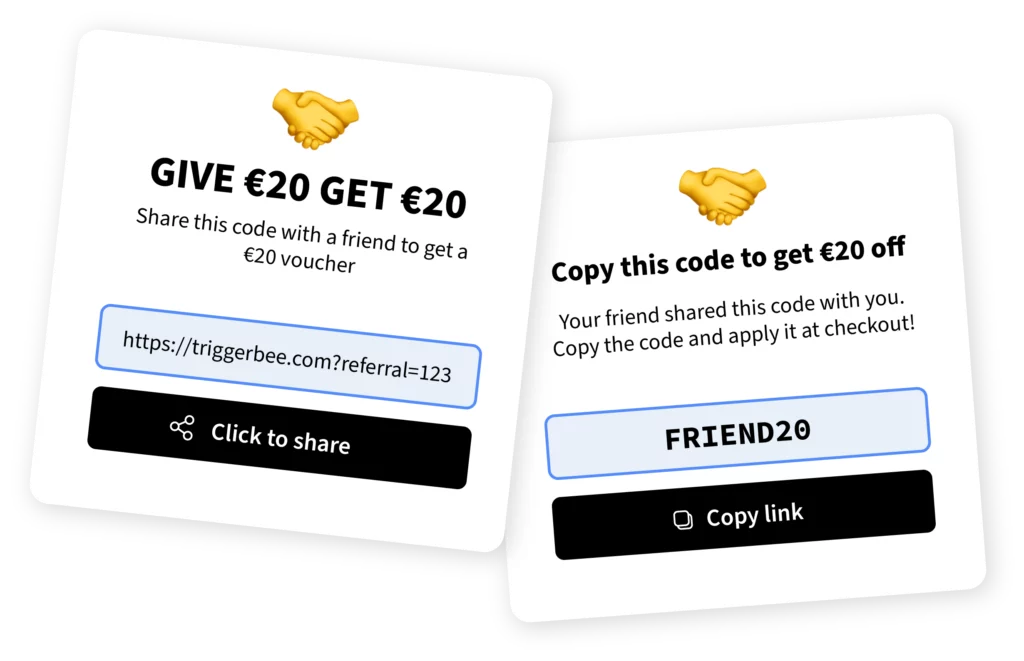 Motivate customers on your website to share your brand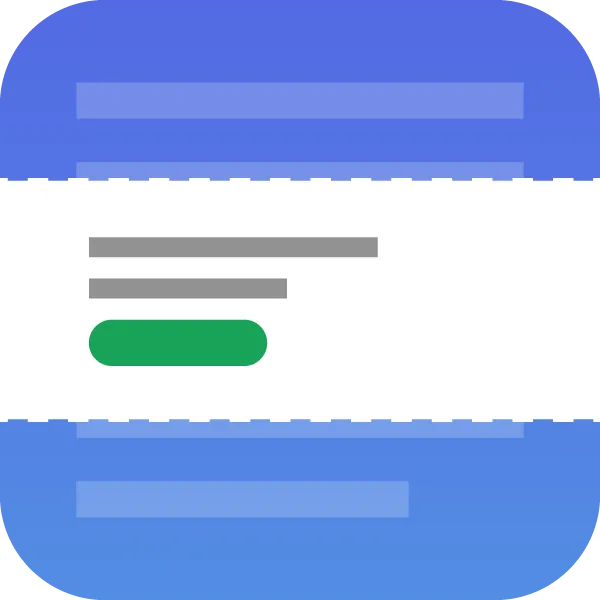 Embedded Site Content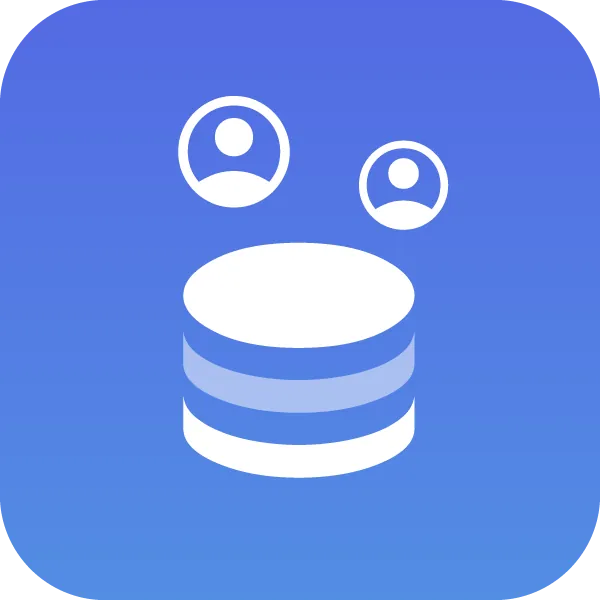 CRM
Targeting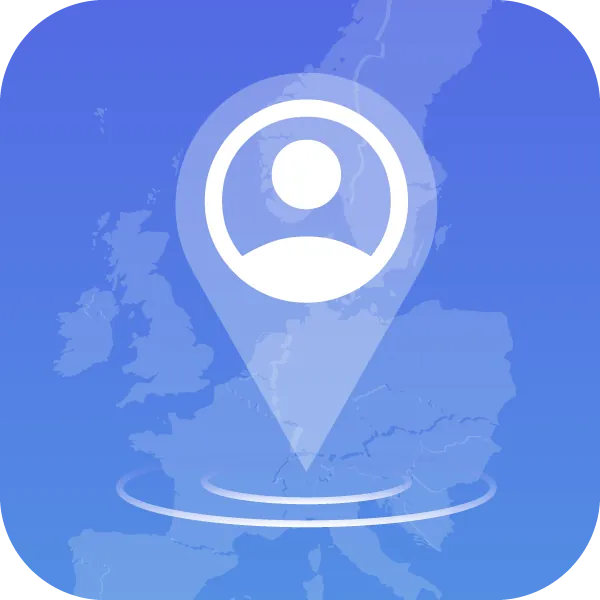 Geolocation Targeting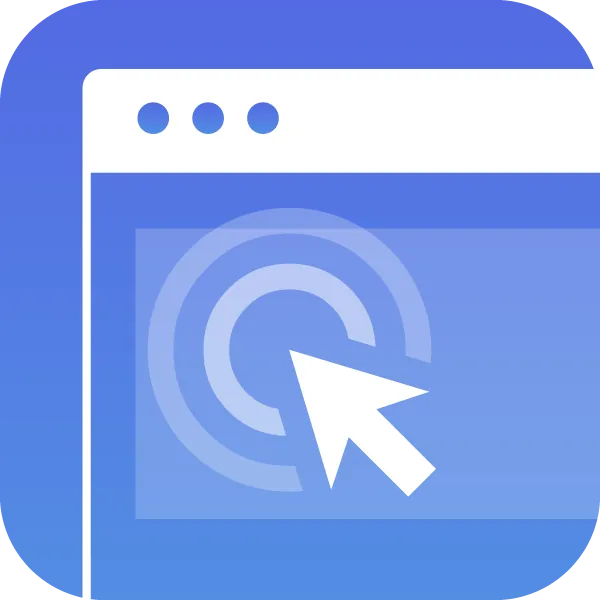 Behavior
Targeting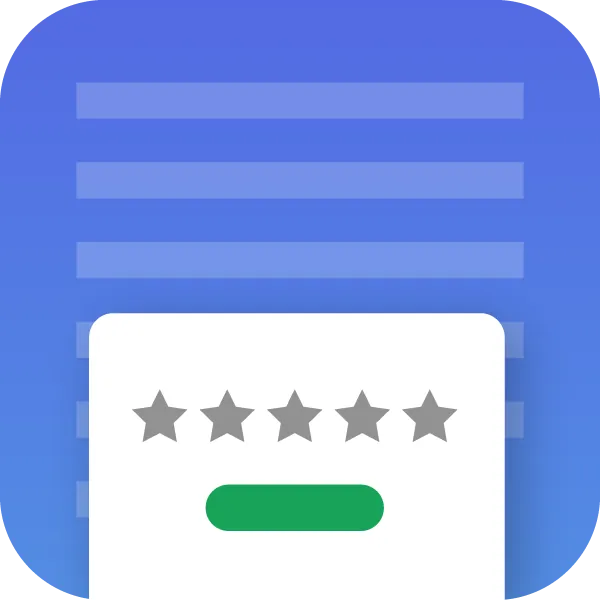 Personalized Surveys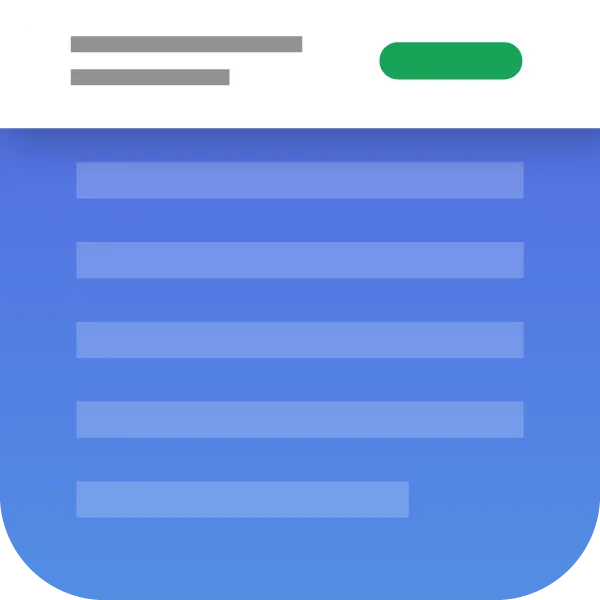 Personalized Banners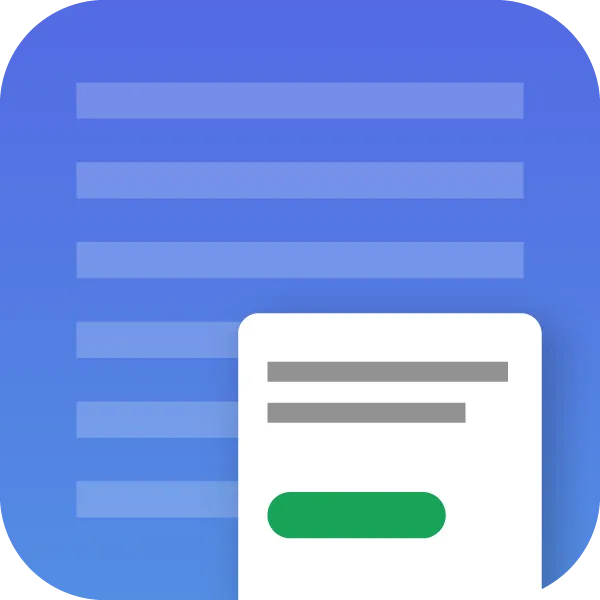 Personalized Callouts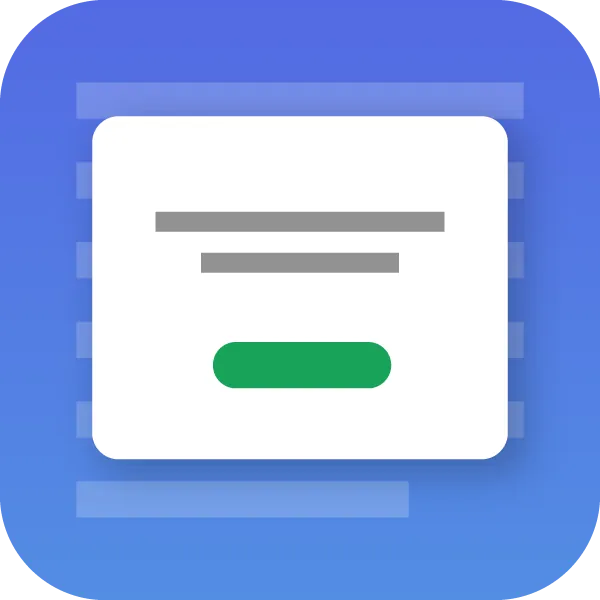 Personalized Popups
Step 1: Create your referral campaign in under 10 seconds
Create a draft of your referral program with just a few clicks, using one of the handcrafted templates!
Step 2: Customize your referral campaign
Edit your referrer and friend campaigns to match your brand. Let the friend get an enticing message when receiving the referral offer!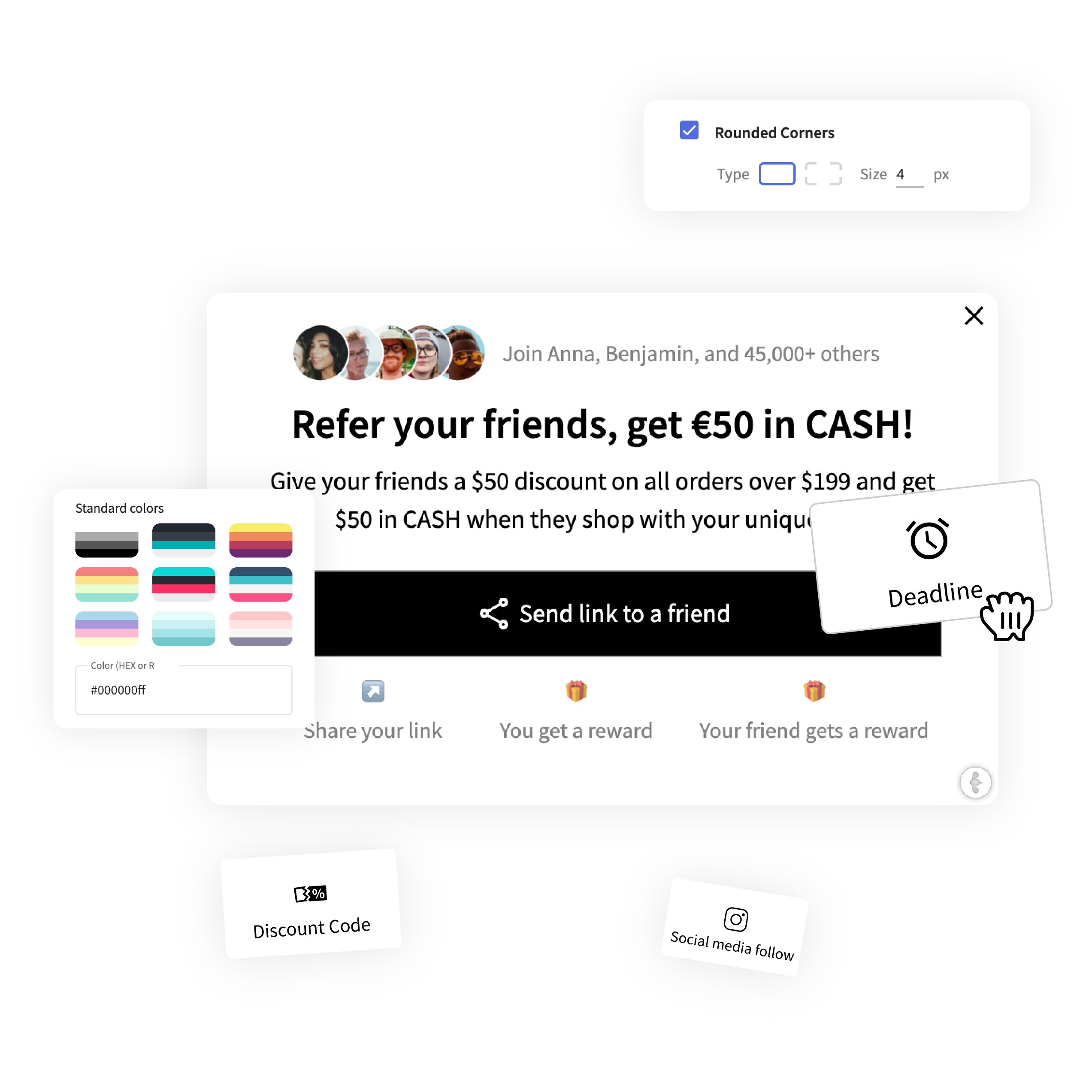 Step 3: Launch and follow your success
Set up your audience targeting, publish the campaign and track your referral statistics in the dashboard.
How to create a referral campaign
How you can use Triggerbee's referral campaigns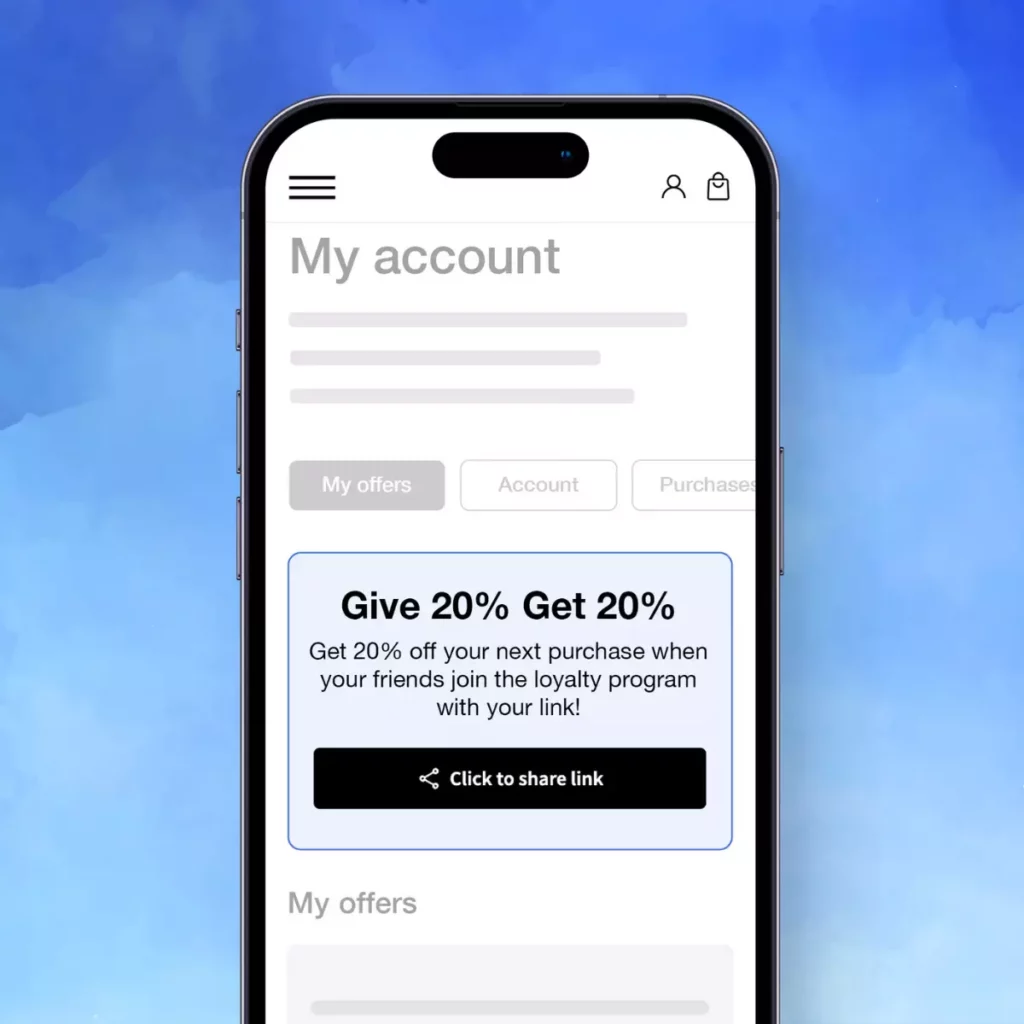 Embedded referral campaigns
Display non-intrusive embedded referrals on your website, e.g. in a user's profile if you have a loyalty program.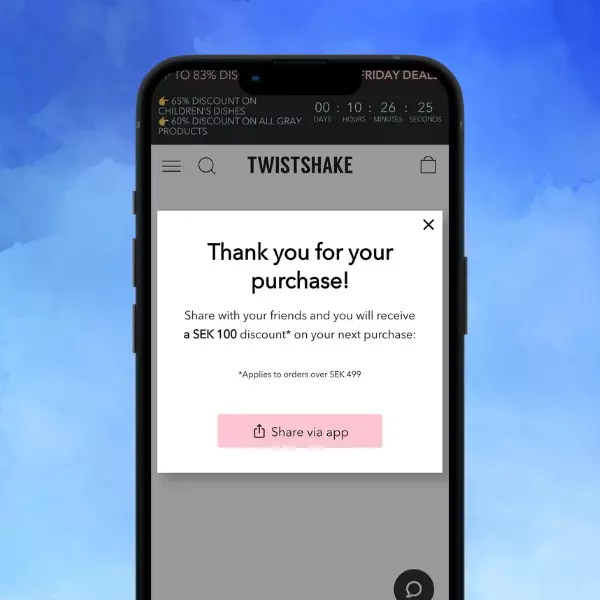 Post-purchase referral
Twistshake - Encourage your most engaged visitors, your customers, to refer friends after completing a purchase.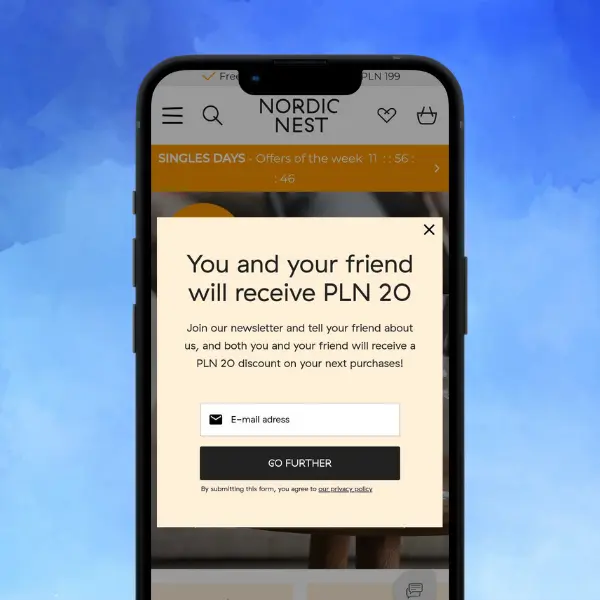 Double-sided rewards
Nordic Nest - Reward both the referrer and the friend to boost the value of the offer and increase the sharing.
Let users decide which channel they use to share your code
Triggerbee's referral campaigns use the mobile device's standard sharing options, your customers can refer their friends on any channel with a pre-written message and link to a campaign that greets them and asks them to copy the code from their friend.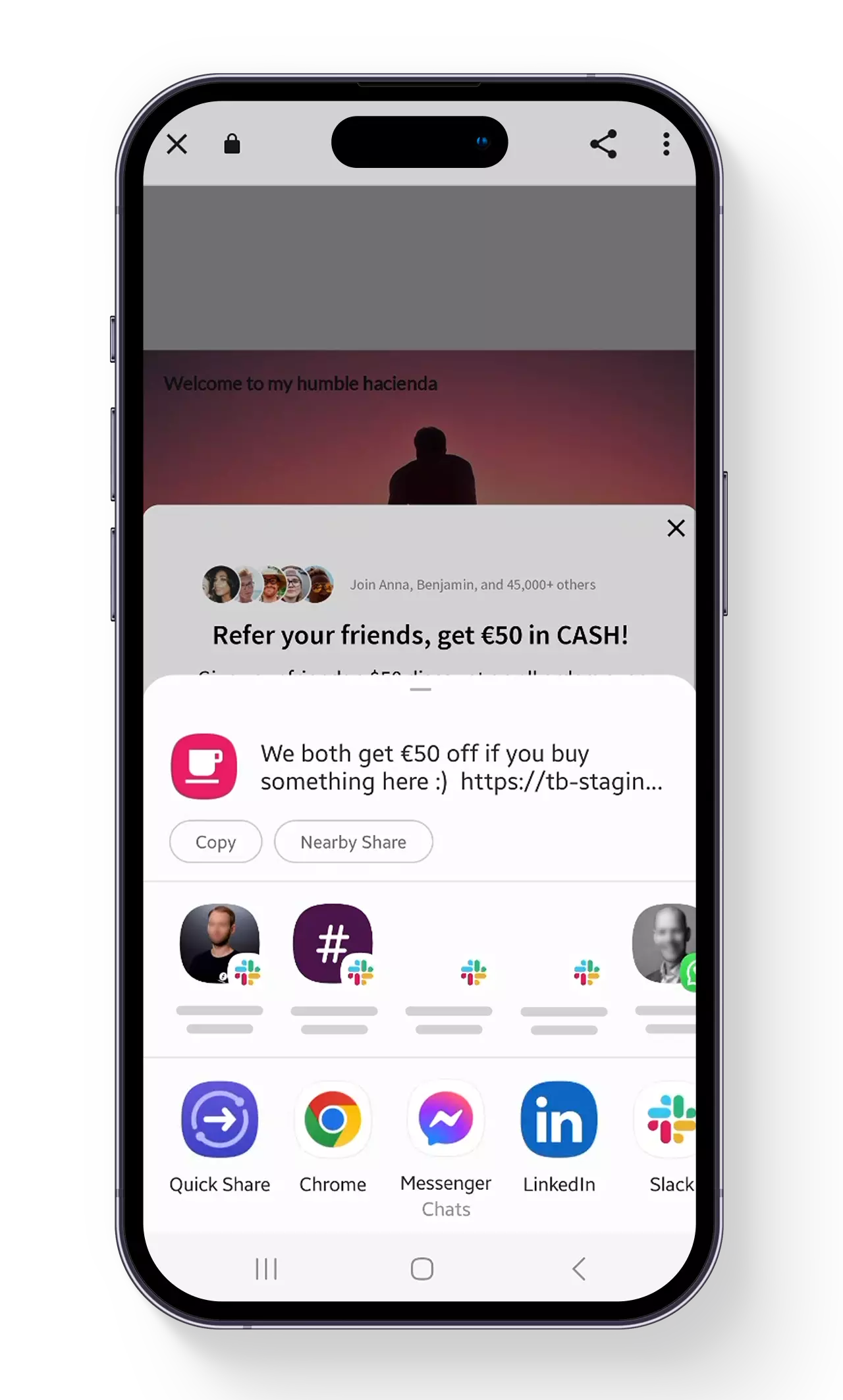 Track your results and new revenue
Find out how well the referral tactic is working and just how much you've gained from creating ambassadors through referrals.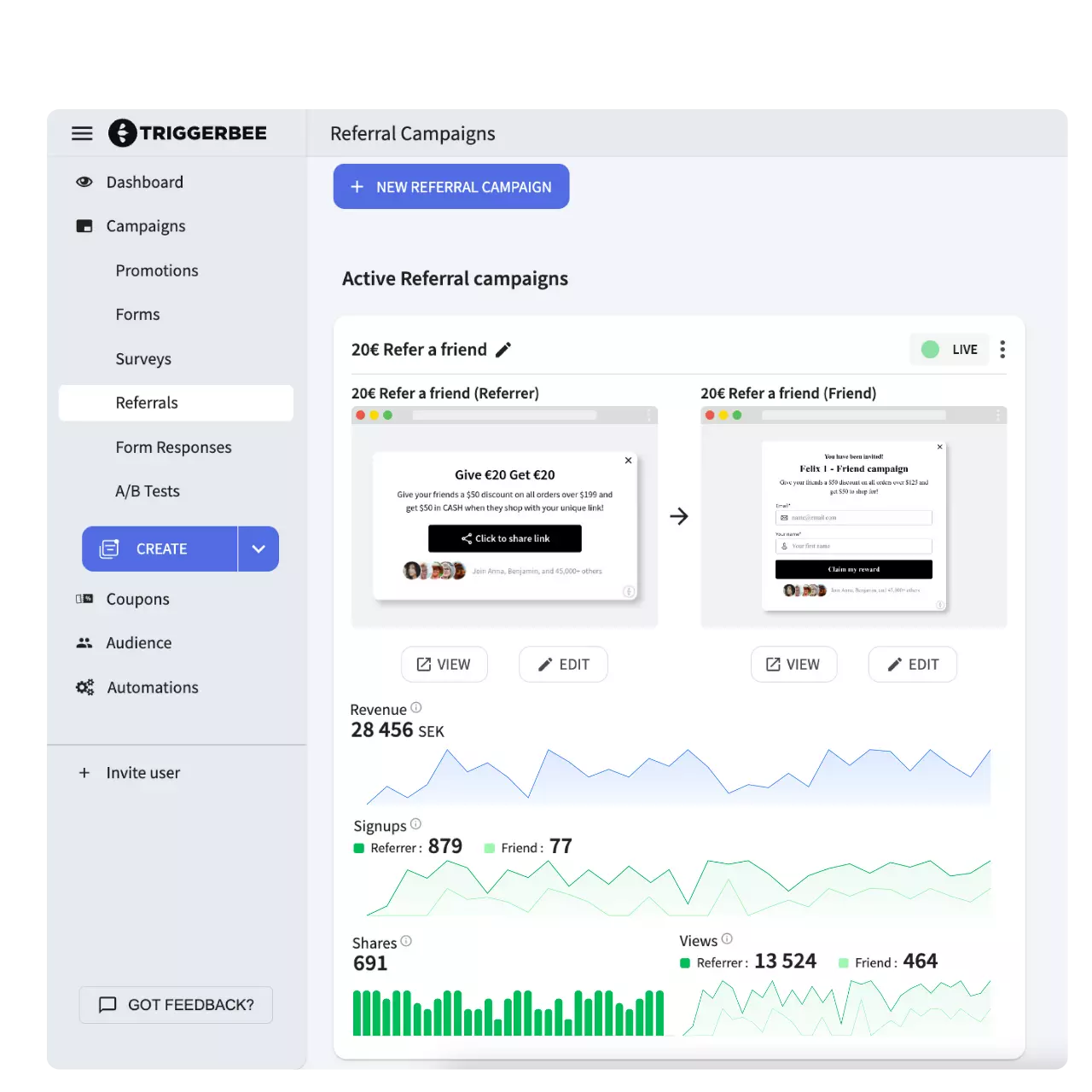 Why use Triggerbee referral campaigns?
Click on a template to get started 👇