Boost Loyalty and Retention With Personalization
Triggerbee offers the easiest way to build and publish personalized promotions, forms, and content on your website using your CRM data for targeting.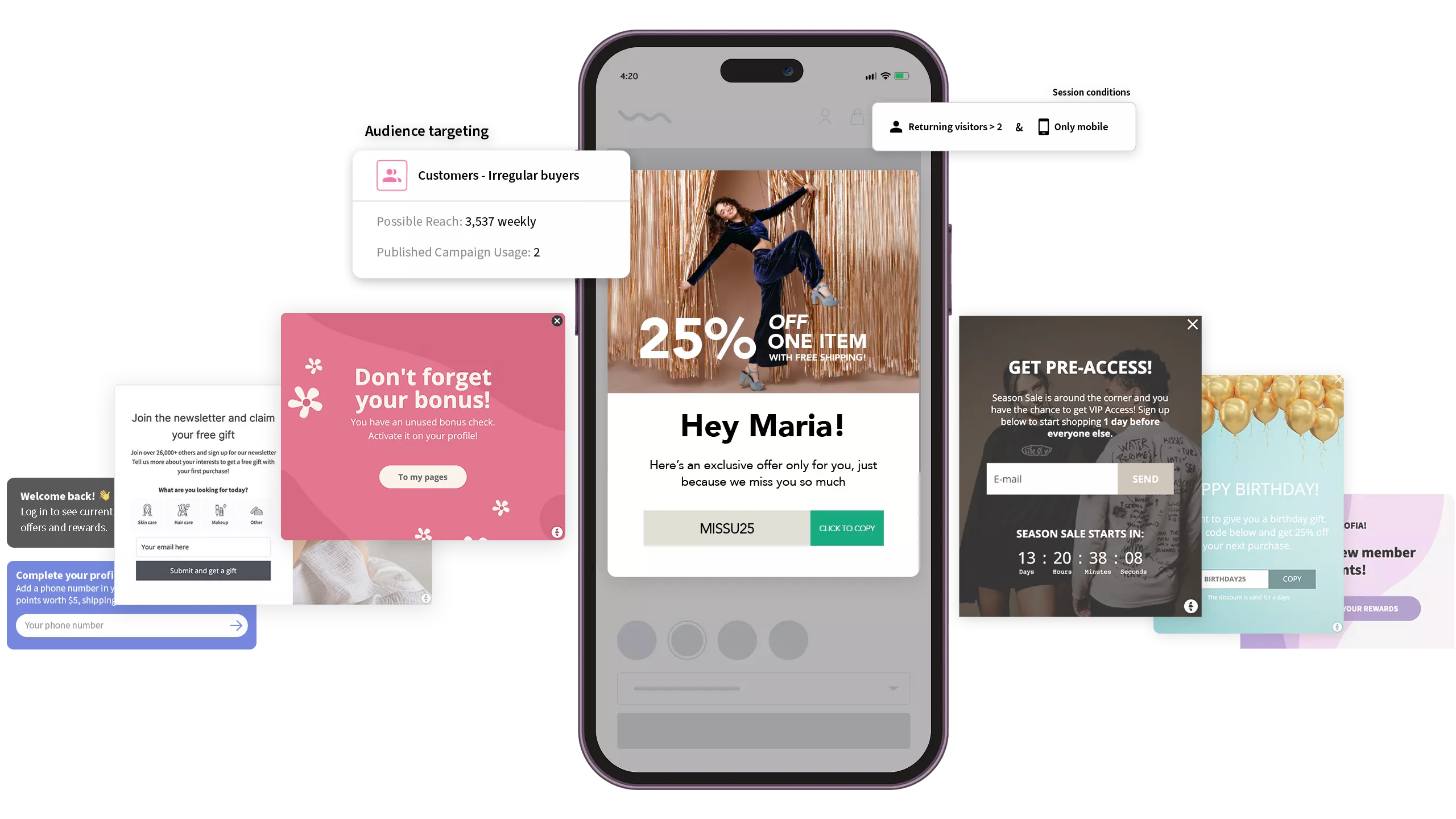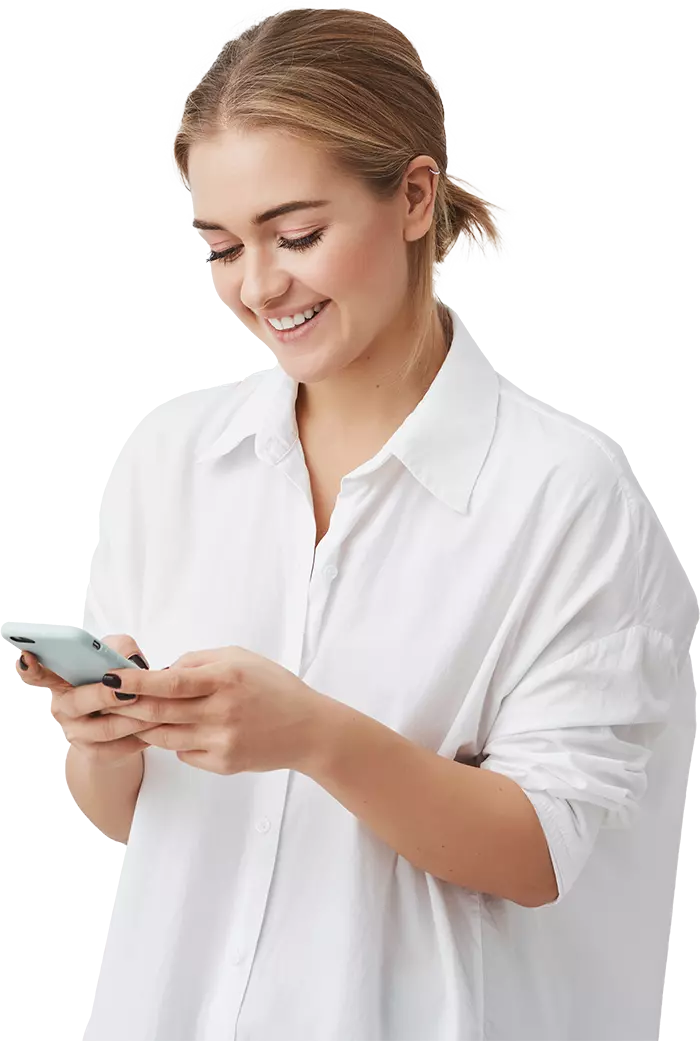 Used by the most customer-centric retailers in the nordics
+53% Avg order value
K-Rauta increased their average order value by 53% by using CRM-targeted discount campaigns
+484% Onsite CTR
KICKS received 4x more clicks on website promotions with CRM-targeted campaigns
3x Subscriber growth
CLN captures 50 - 300% more newsletter subscribers using audience-targeted onsite campaigns
The secret to loyal and happy customers
Give your customer that warm feeling of joy because they feel seen, remembered, and recognized. Unlike most of your competitors.
Equip your team to create relevant customer experiences without relying on developers
Higher onsite click through rate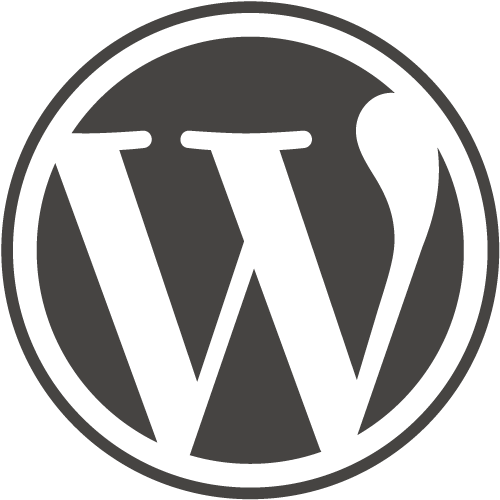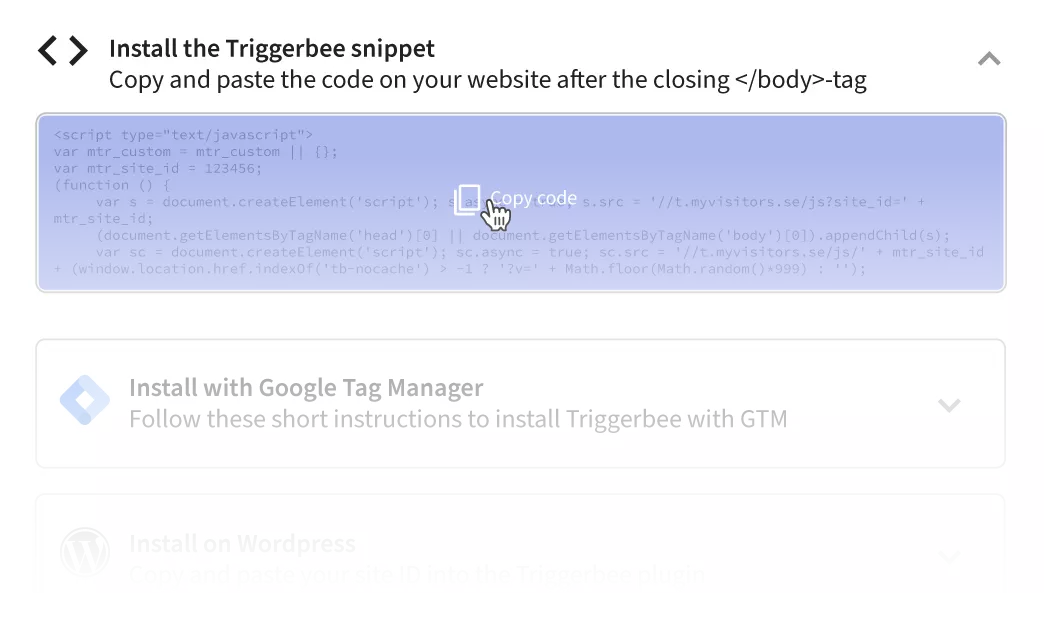 Just copy and paste a script into your site to start collecting data and enable campaign publishing.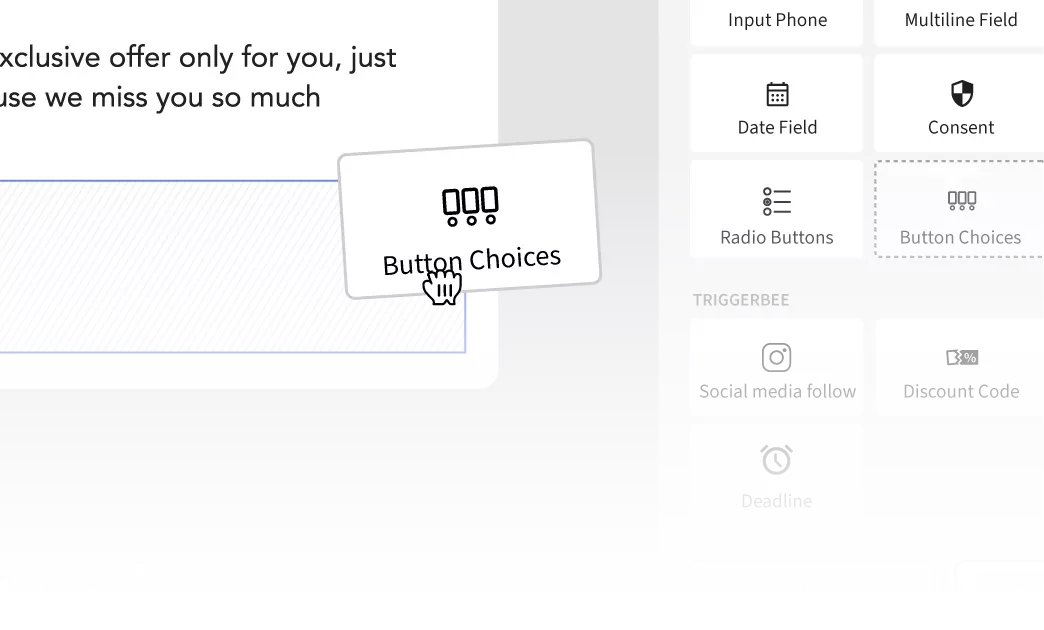 Design forms, promotions, and website content with drag-and-drop, and without relying on your developers.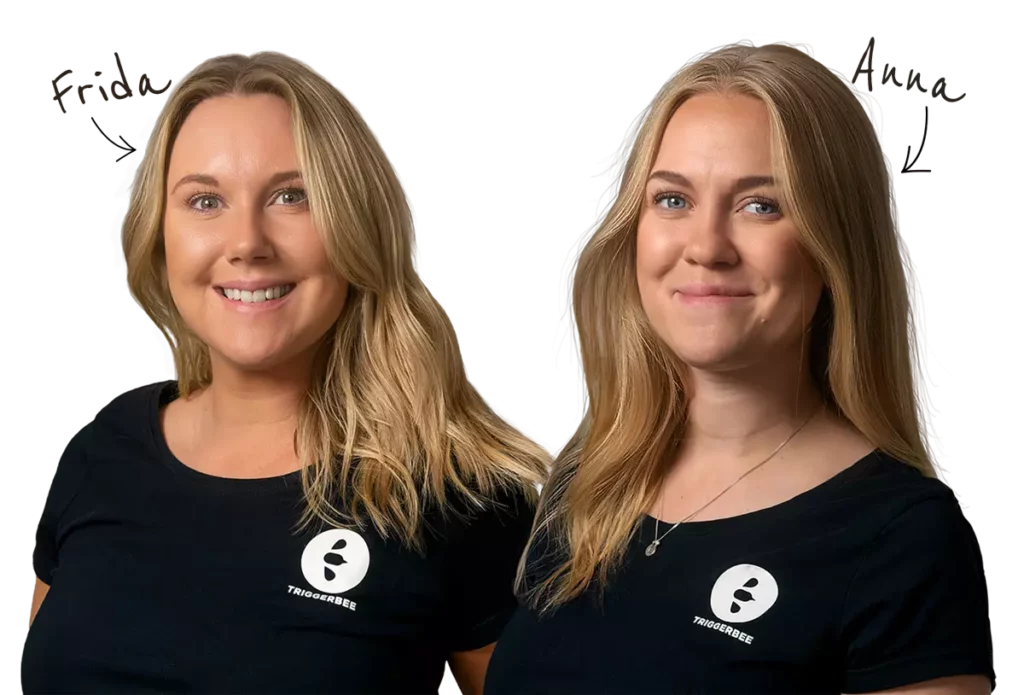 Award-winning support team
Enterprise customers get access to dedicated training and support. Get personal onboarding and help with logging events on your site, to campaign creation, and more.
What customers are saying
"The conversion rate for the campaign reached 8.62%. We increased pages / session by 23.01% and the average session length by 14.47% compared to the previous period."
Valter Arnborg, E-commerce Manager
"Recruiting new members has become easier, and helped with the increase of redeeming personal offers. We are able to remind customers about their bonus checks, thus driving conversion rates within purchases as well."
"Triggerbee is my favorite tool! It has helped us to build a larger fanclub, increase engagement among visitors and allowed us to get more visits from newsletters to the website.
Erica Terranova, Growth Marketing Lead 
"In just 2 months, we captured 10,000+ new email subscribers. We have been able to A/B-test and analyze results in an easy way, and the average order value is 53% higher for customers that have used the code in Triggerbee's campaigns."
Erika Skalman, E-com Sales Manager
"Triggerbee is not just about popups, it's much more than that. From personalizing based on behaviour to data enrichment in our other systems, which other competitors didn't have."
Patrik K, E-commerce Manager
"We have more signups and higher conversion rate since starting with Triggerbee. Signups have increased between 50 - 300% depending on placement, offer, and targeting."
 Simon Hallberg, E-commerce Manager
"Triggerbee has allowed us to capture new club members and email subscribers, but also to increase the use of bonuschecks and personal offers. I like the simplicity of creating and designing campaigns in Triggerbee, and have recieved helpful advice and support from my contact person."
Tiina Tauru, Online visual merchandiser
Are you ready to get started?
Try free or get a personal walkthrough from one of our product experts.