Creating personalized experiences
Identify your visitors and define your target audiences based on behavior and interests.
Target your audiences with personalized messaging and relevant content to create the personalized experience they expect from you.

Create variants to make sure you show the right message to the right person every time.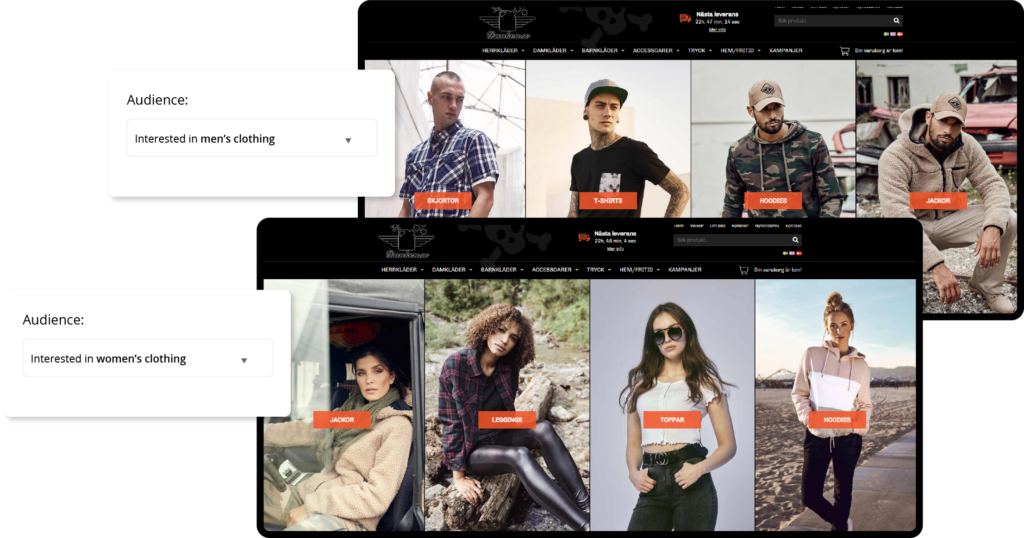 How others use Triggerbee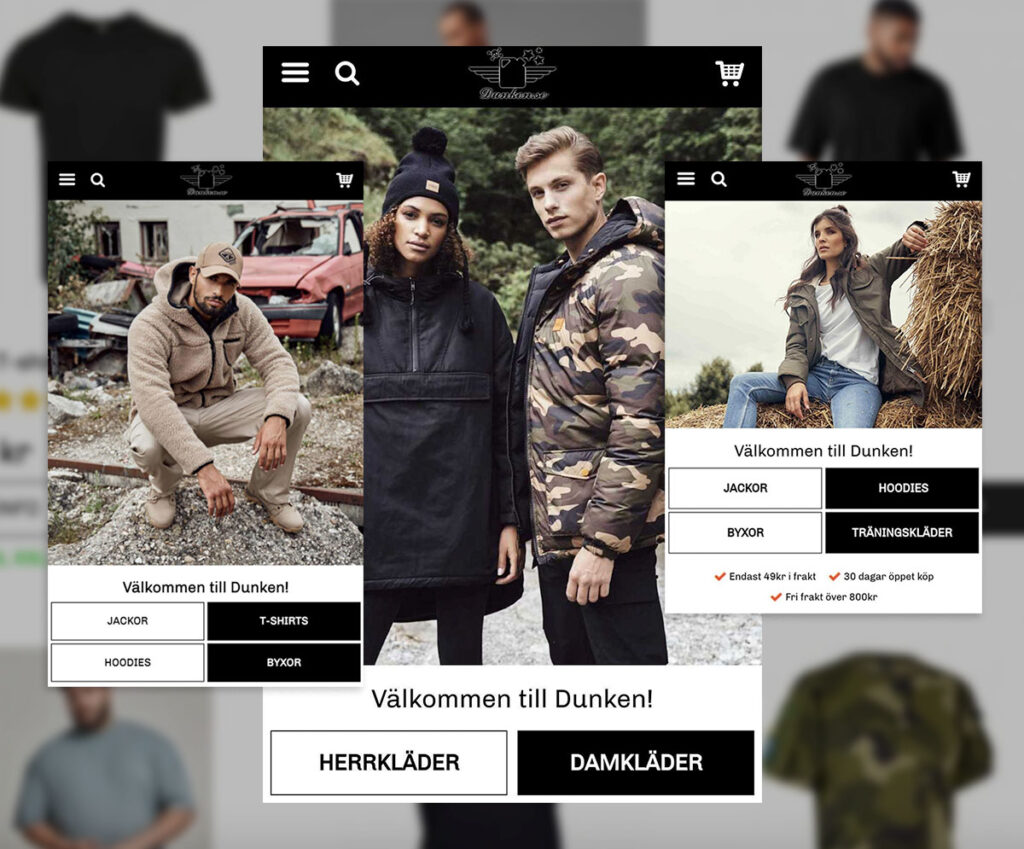 Personalized Startpage Banner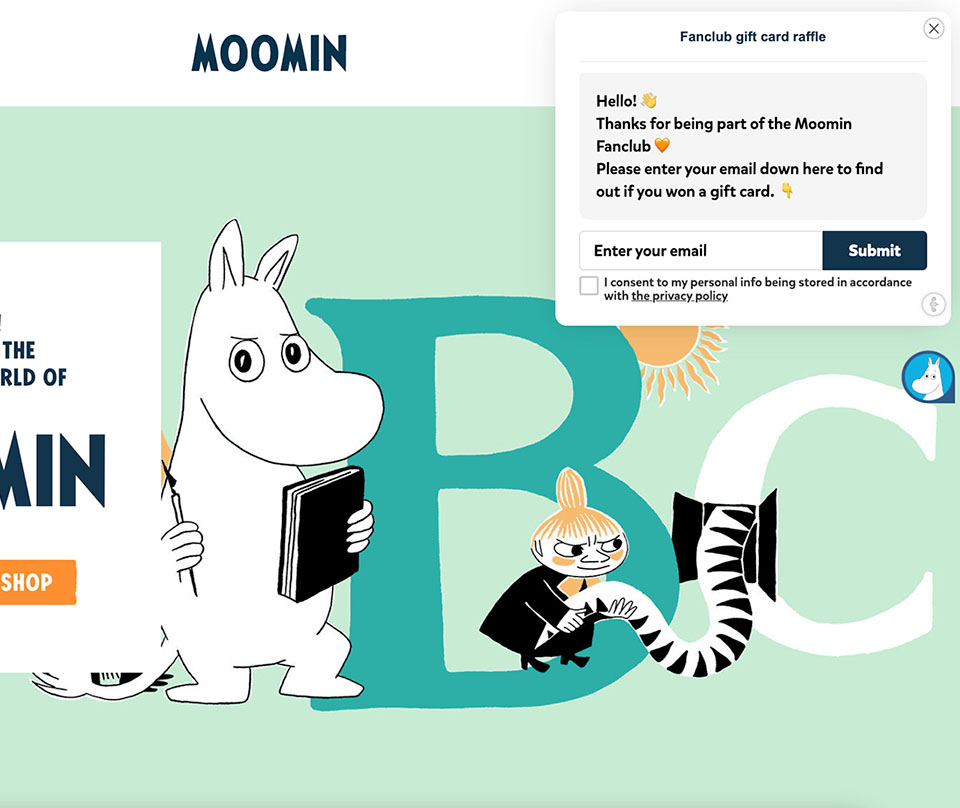 Member-exclusive raffles & competitions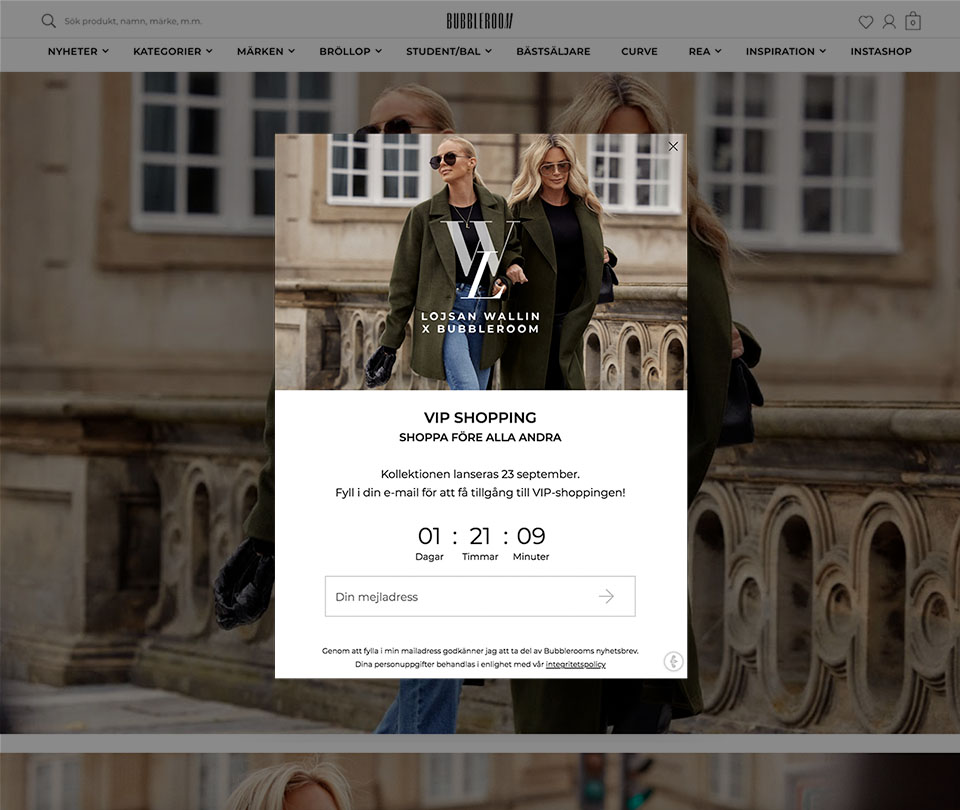 Pre-launch Campaign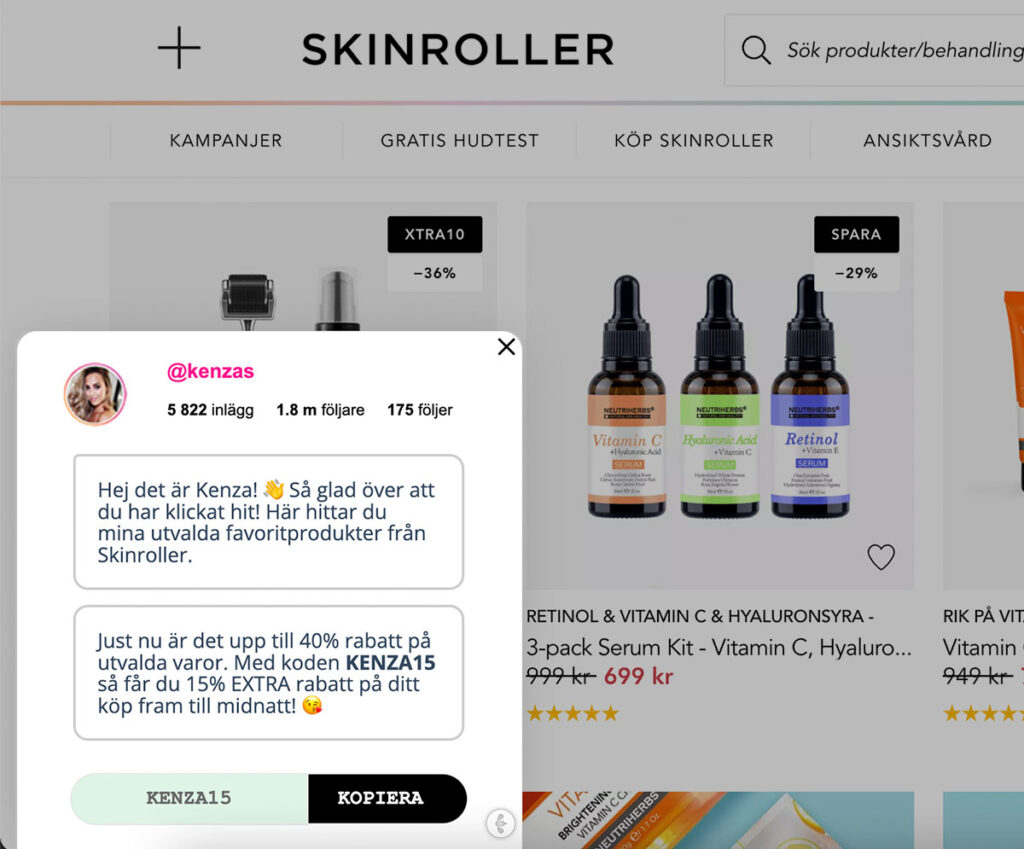 Onsite Influencer Campaigns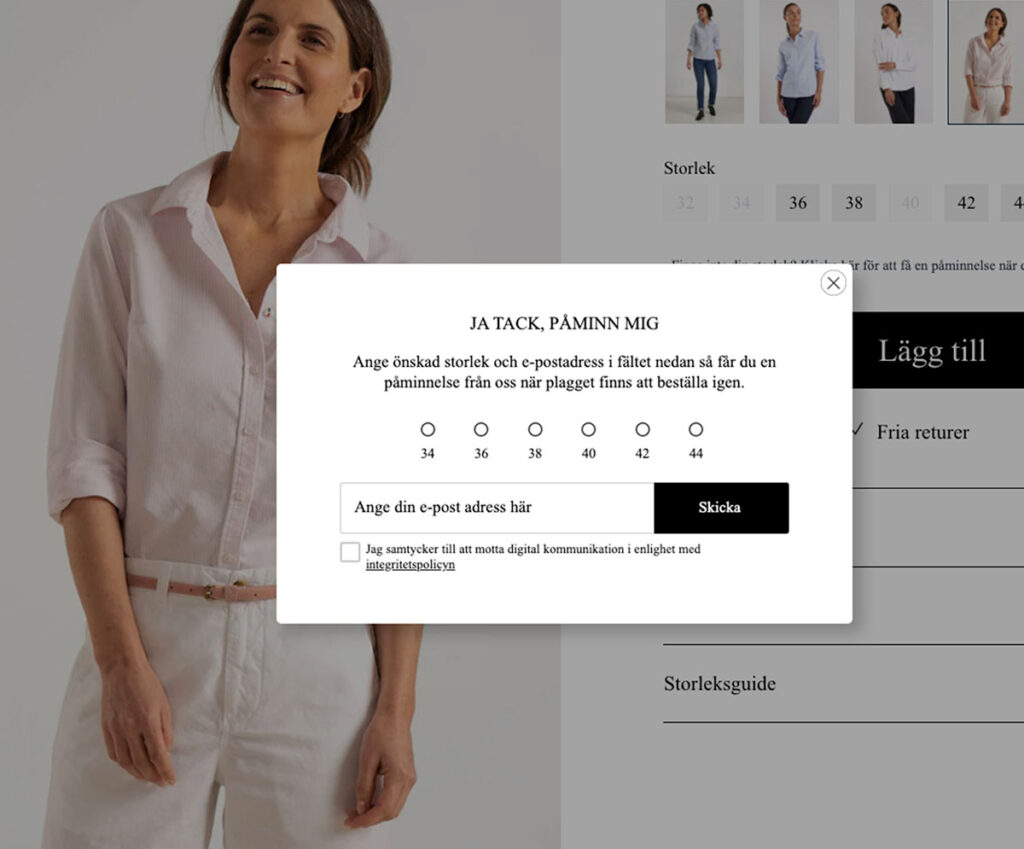 Member-exclusive raffles & competitions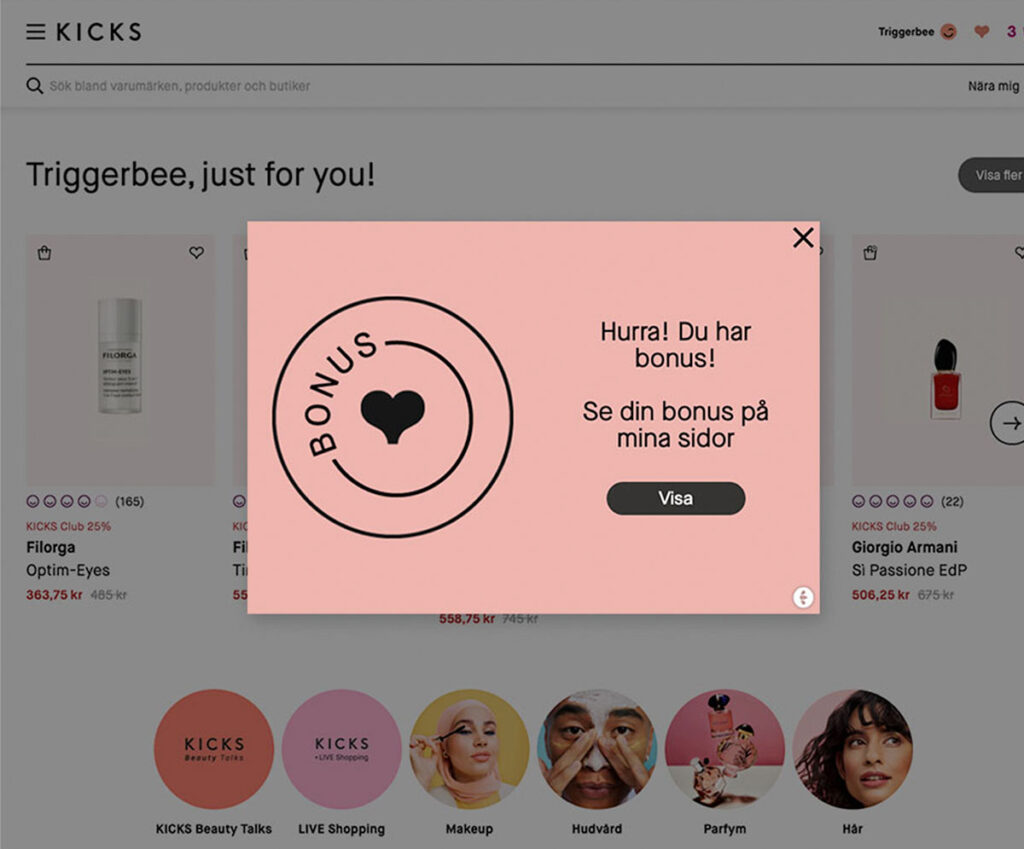 Pre-launch Campaign
Don't let your visitors wait for a better experience
The fastest way to create and design personalized content
Over 70% of your customers expect to be remembered when they visit your website. With Triggerbee, you can build and design messages and content for your website that you can target to specific visitors based on identity, audience segment, and contact data from your CRM or E-mail system.
Personaliseringsindex 2021
We have analyzed and ranked the 225 larges retail and e-commerce brands in Sweden based on how good they are at personalization.
"Triggerbee has allowed us to recruit new club members and capture email subscribers, but also to increase the usage of personal bonus checks and offers. I like how easy it is to create and design campaigns in Triggerbee, and have received helpful advice and support from my contact person."
Triggerbee collects data from your individual website visitors and lets you create data-driven popups, targeted to specific audiences on your website...
On average 484% higher CTR for offers on your website
On average 510% higher conversion rate
Up to 53% higher average order value
What you can do with Triggerbee
Individual-level web analytics
Triggerbee collects individual-level customer data from your website, and syncs it with the right contact in your e-mail database. Use the data you gather about your visitors to target onsite campaigns towards specific visitors and audiences.
Capture 5x more E-mail addresses
Customize dozens of high-converting popup templates in seconds and start converting website visitors into email subscribers in minutes. You can choose when, where, and even who should see your popups.
Personalized forms and popups
Triggerbee lets you  target your campaigns to specific individuals on your website based on their previous activity, and even based on if they're in a specific segment or list in your e-mail database. 
Increase ROI from your ad spend
You spend thousands on ads each month — but how much do you spend on converting that traffic into email subscribers or customers? With Triggerbee you can target your ad traffic with specific messages that helps you capture already existing demand. 
Increase loyalty by giving your existing customer the treatment they deserve when browsing your website. Remind loyal customers about unused discounts, offers, or just give them a personal welcome to show them that you care. 
Win back 5-15% of your abandoned carts
Over 68% of all eCommerce visitors abandon their shopping carts. Triggerbee can help you win back between 5-15% of your abandoned carts — while your visitors are still on your website
Features made for eCommerce
Design beautiful popups quickly
Dozens of pre-made templates
Over 30+ different building blocks
Advanced targeting:
Javascript
Capture marketing and cookie consent
Upload and use your own font
One-click insert any brand colors
Advanced targeting:
E-mail database
"In just 2 months, we have captured 10,000+ new email subscribers. We have been able to A/B-test and analyze results in an easy way, and the average order value is 53% higher for customers that have used the code in Triggerbee's campaigns."
+258%
Higher conversion rate for e-mail subscribers
10,000+
Net new E-mail subscribers
+53%
Increased average order value
"Triggerbee's onsite campaigns drive over 50% of trial conversions for one of our services. The software is innovative and easy to use, and we are looking forward to exploring how we can use it even more."
– Susanne Myrnes | Digital Marketing Manager, Visma Commerce 
"Triggerbee's Onsite Campaigns allow me as a marketer to build and launch good-looking campaigns without having to involve our developers. We can choose a pre-made template to quickly get started, and we can customize everything. But the best part is that I can show different messages to different website visitors, depending on where they come from or based on their past activity. It does really increase the conversion rate!"
– Daniela Morales | Digital strategist, Ny Teknik
"Triggerbee's onsite campaigns allows us to build and launch personalized website messages fast and easy. The conversion rate is better compared to similar software with very limited targeting and segmenting. Triggerbee gives us unique insight into who our website visitors are, and we can use behavioral data to target our messages to specific audiences on our website."
– Magnus Ejdne | Chief Marketing Officer, Jbil AB 
"Triggerbee helps us take our digital marketing efforts to a new level. Powerful tools that helps us reach new customers in a smart way. "
– Greger Nilsson | Chief Marketing Officer Nilex
Want to increase your website conversion rate with 510%? Request a demo.