If you're looking for inspiration for your Easter campaigns, you've come to the right place.
Easter is so much more than just candy-filled eggs and Easter bunnies, and you as a marketer have the chance to find your inner child and get a little creative.
It's easy to think that Easter has nothing to do with your brand, but that's far from the truth.
Marketing around Easter is about your customers – not you or your brand. In this article, we have 4 Easter campaigns that will help you capture more email addresses and increase your sales while engaging and entertaining your target audience.
Let's jump right in.
Easter campaign idea 1: Spin the wheel
A spin-the-wheel campaign is a perfect way to offer your visitors a chance to win a discount code.
The campaign is very simple and easy to understand, which is why it has an average of 6-8% conversion rate.
Here's how it looks: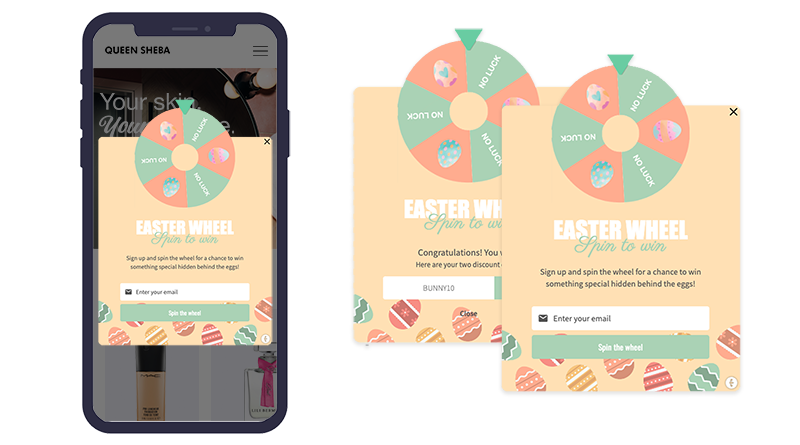 It's a great campaign to use in short bursts and during 1-2 day seasonal events like during easter or in the week leading up to the holiday.
Easter campaign idea 2: The instant-discount popup
For children, Easter is all about colorful, candy-filled eggs. But as adult marketers, we want higher sales.
If you are hosting an easter sale, the most important part is guiding your visitors to the right category or correct place where they can find all the available offers.
Like this: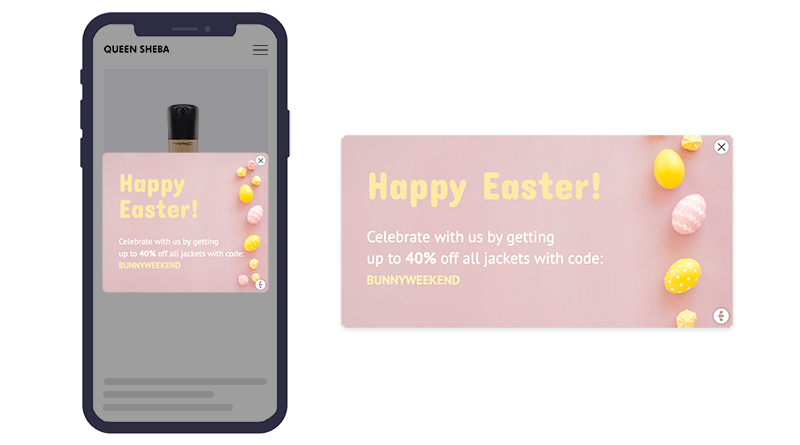 During one-day seasonal events like Easter, maximizing sales might be more prioritized than growing your list. After all, you will grow your list by acquiring new customers.
The benefit of showing the discount code right away is that you eliminate any doubt in your customer's mind about whether there is a sale going on or not.
Easter campaign idea 3: Easter-themed lucky door
Bingolotto has its "Färgfemman"… and now you can give your visitors your very own Easter-femma!
The rules are simple and the game intuitive, which makes it perfect for a temporary Easter campaign.
Here's how it works:
Create a campaign with a teaser and up to 4 additional slides.
In the first primary slide, add a signup form for visitors to enter before they start the game.
Link the previous slide to a Lucky Door-slide, where you add however many doors (buttons) you wish to have.
Make each door lead to a new slide, e.g. to failure or success. A 50/50 split will do!
Make sure to reward the participant regardless of the where they land, though the value can be adjusted.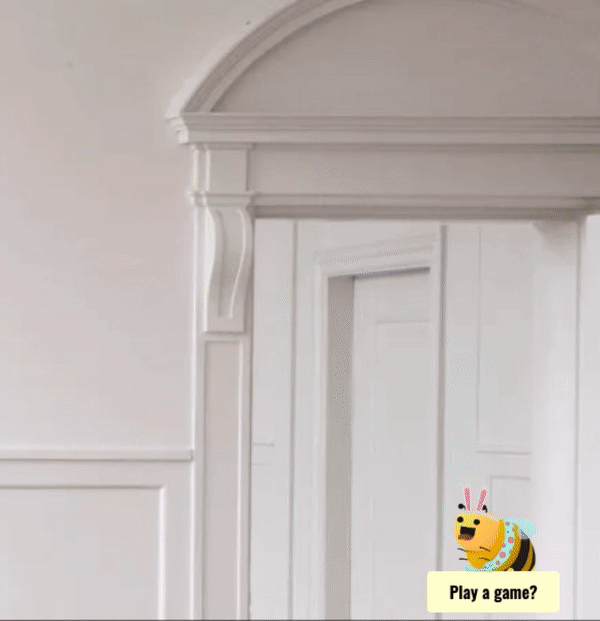 Having a signup form is of course optional, but you should really take this opportunity to build your email list.
Easter campaign idea 4: Bunny hunt
Everyone loves a good egg hunt. Spice things up this year by hosting your own bunny hunt.
Just place this little fellow on any page (preferably a product page or in the checkout — don't make your visitors look too hard), and watch your sales grow: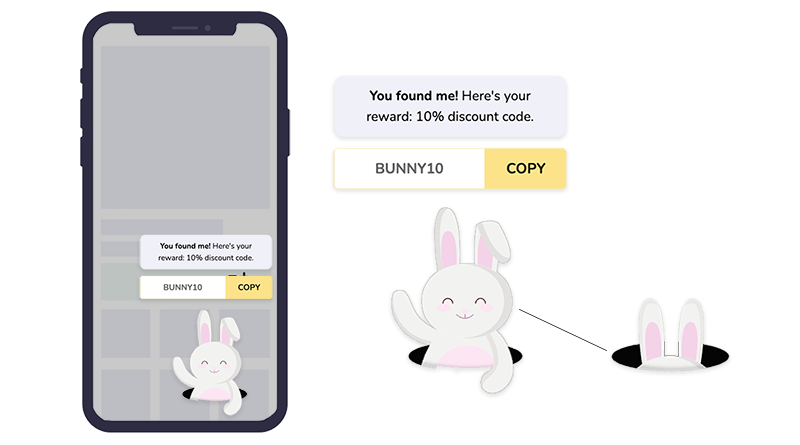 At first, the only thing that is visible on the screen is the bunny's ears. When you click, it pops up and gives you a discount code. Cute, fun, and engaging.
Easter campaign idea 5: Bunny-themed discount
It's easter. Bunnies and eggs are the main seasonal graphics. You can't go wrong using them for literally everything.
In this example, we've created a bunny-themed discount popup that lets you grow your email list, and increase your sales.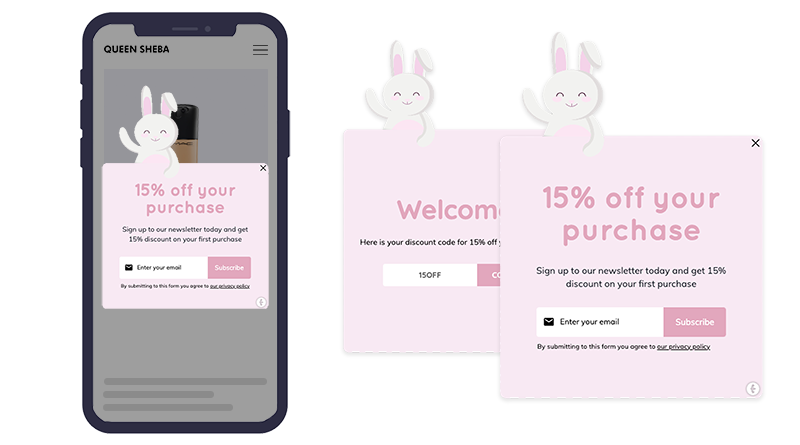 If you really want to make a lasting impact, make sure to add a discount that marks the end of your easter sale. Creating a sense of FOMO is almost always beneficial, especially when it comes to one-day sales and events.
Use this if you don't want to go all-in, but still want to add some easter feelings to your marketing.
Summary
Easter is a special weekend in Sweden as it comes more naturally to e-retailers in a certain category than others. Home décor, cooking, and decorating brands have a more natural connection to Easter campaigns, but with these suggestions, we hope you can find some inspiration and give your customers an Easter campaign they'll actually remember and want to take part in.
If you choose to do one of these campaigns, you should also think about how you can redesign them to have some connection to your brand. If you're doing an egg hunt, perhaps the last egg could be a picture of a cracked egg with one of your products in it. Or if you're running the rabbit pinata, some of your products could appear inside the broken pinata.