In this article, you'll read about 8 amazing examples of data-driven marketing from the real world. 
Data-driven marketing has been a hot topic for the last decade. And as big data continues its rapid growth, companies have more data at their fingertips than ever before.
Today 64% of marketing executives strongly agree that data-driven marketing is crucial to success in the modern global economy. Still, few companies are able to fully harness the data that they collect and use that data in effective creative campaigns.
Data-driven strategies that enable personalization, progressive profiling and more effective ad targeting are critical for sustainable marketing growth in the modern landscape.
It can be used to track and optimize your campaigns, evaluate the health of your brand overall, and inform new content and marketing collateral that connects with your audience.
Where most companies struggle is in finding effective ways to use the data that they collect to bolster their marketing campaigns. There is often a disconnect between collecting the data and brainstorming ways to use that data creatively.
Below we'll explore how some of the smartest brands out there use data to create marketing messages that sell, engage and convert.
Example 1: How KICKS Sells Makeup for Millions Using CRM and Behavioral Data
KICKS is a leading beauty chain in Scandinavia, selling makeup, fragrances, and skincare to haircare. They have a loyalty club ("KICKS Club") where over 1.5 million active members are rewarded with bonuses and exclusive offers.
They use Triggerbee to drive signups to their loyalty program and collect first-party data about their audience which they can use in all of their marketing. Instead of sending out the same offer to every single customer, they use a combination of first-party data collected from their website with customer data from their loyalty program (purchase history, average spend, membership level) to target specific segments with personalized offers and reminders. 
Being able to create a personalized shopping experience for their customers has been key to the success of their loyalty program. For example, they use customer data to hide membership signup campaigns from existing members and display bonus points reminders to members with unused points.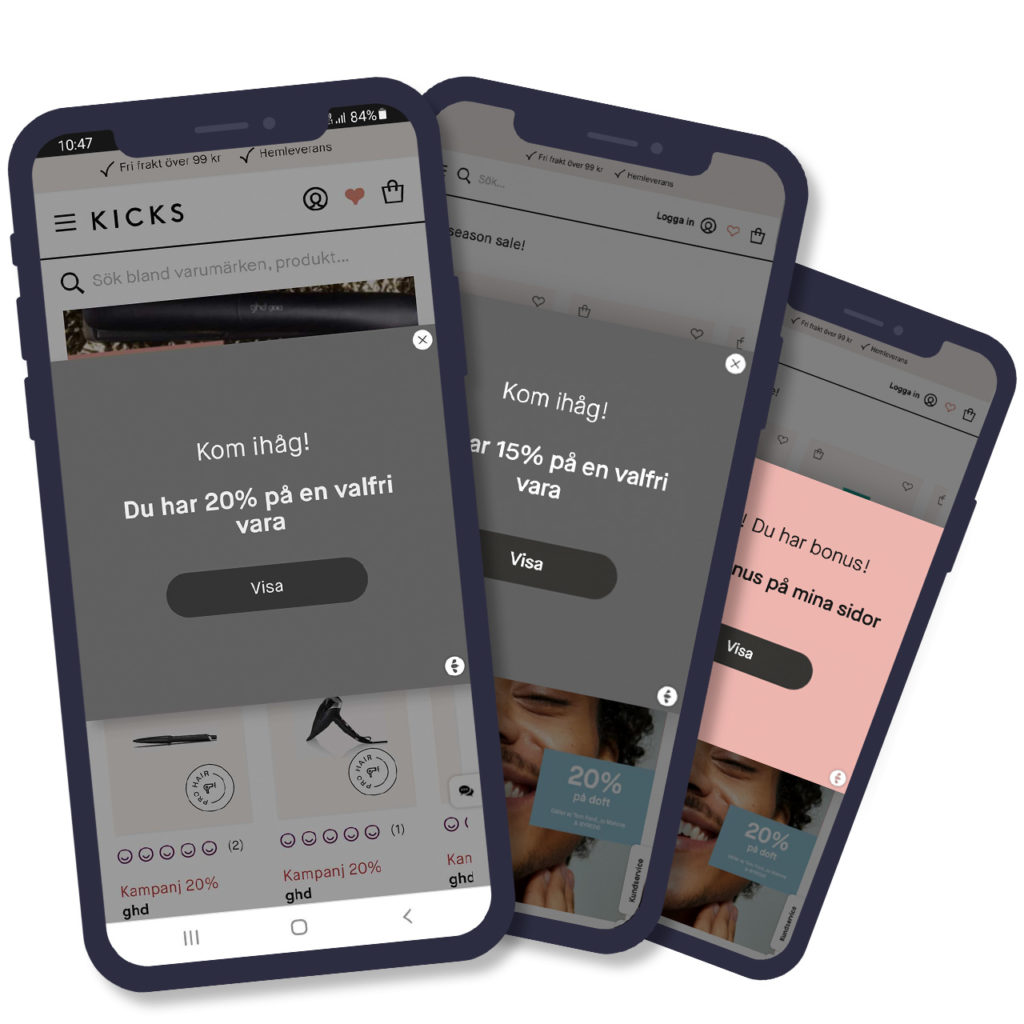 The message in each campaign is targeted at different member levels, and the results are mind-blowing:
4,8x higher CTR than average with the help of targeted Onsite campaigns
Increased the number of used bonus checks for members
Increased engagement among members
Over 1,000% growth in email subscribers
This is a huge win for a brand like KICKS, especially considering each member is worth a lot when they redeem their points. 
Example #2: GreenPal Uses Demographic Data in Campaign Planning
This example goes to show that not all data usage has to come from data collected internally. Let's assume that you would like to upsell a new product to your most valuable customer segment. You'll probably have some data for that segment that has been collected in-house, but there are always going to be a few missing details. You may not fully understand that segment's spending habits or local weather patterns in their region.
This is exactly the type of problem that GreenPal, a lawn care services provider, ran into when marketing a new product to their customers. After running a successful AdWords campaign in the metro Nashville area, the company sought to optimize and improve their conversion rate by adding more contextual information.
Using publicly available data, they discovered that homeowners in East Nashville, which was a relatively new and upstart lower-middle class community, was more price-sensitive than other demographics in the area. They targeted zip codes for those neighborhoods and ran specific ads that touted them as the "cheapest lawn care solution in Nashville" and saw a more than 200% lift in click-through rate and a 30 percent lift in on-page conversion rates.

There are some really excellent free sources of publicly available data online. Data.gov offers more than 300,000 government-provided datasets that could be useful in marketing campaigns. Similarly, the European Union publishes a lot of their available data as well. States, counties, and cities are also known to publisher data that may be more relevant to smaller marketing campaigns as it focuses on specific communities.
Example #3: DirecTV Partners With USPS to Target New Movers
Another great example of data-driven marketing comes from DirecTV. While looking for new ways to connect with consumers that were not signed up for a television plan, the company honed in on one specific market — people who had recently moved to a new location and therefore had not yet signed up for a television plan.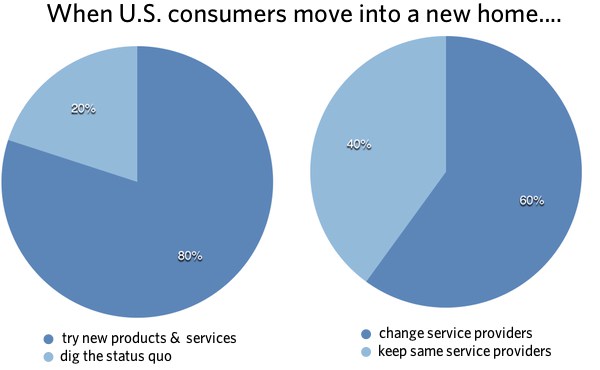 Source: Monetate
By striking a partnership with USPS, the company was able to directly target consumers that had recently filed for a change of address. Using that data, they sent advertisements that led consumers to a personalized homepage that spoke directly to the "mover" segment. Their campaigns were delivered through direct mail, PPC, and email.
This serves as an excellent example of using third-party data to run effective lead generation campaigns. There are no sources with higher quality data about recent movers than USPS, and gaining access to that data through a partnership gave DirecTV access to their most crucial customer segment. Can you think of any organizations that might collect important data on your most crucial customer segments?
Example #4: OKCupid Uses Dating Data to Create Intriguing Content
As one of the largest dating sites in the world, OKCupid has a wealth of demographic information from their users. They aren't shy about it, either. The company regularly publishes insightful user data on their blog, attracting a lot of attention. The attraction to their data and relationship-related data isn't just for their users either, the company has gained a lot of traction with non-users as well.
They provide a great example of using your internal data to create content that your target demographic will find interesting. In one recent post, they examined how using a flash when taking pictures seemed to make their users appear older, based on their internal data: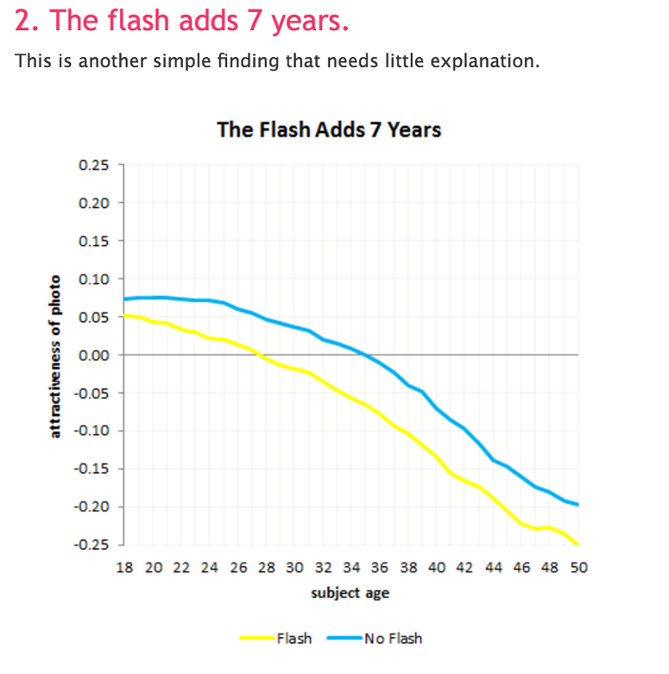 It's easy to see why this kind of content wouldn't just appeal to their own users, but to anyone that uses social media. Finding interesting opportunities to leverage your internal data to create content is a great example of thinking outside the box when it comes to data-driven marketing.
Example #5: GrubHub Correlates Food Data With Political Leanings
GrubHub is a food ordering app that collects a ton of data about what its users eat. The food delivery app follows in OKCupid's footsteps by creating interesting content using its internal data. A big part of their revenue comes from partnerships that they have with a variety of publishers who use their data to create native advertising that feels natural.
In an effort to expand their partnerships with political publishers, GrubHub sought to learn what they could about how the food choices of their users correlated with their political leanings. As a result, they sent out a survey as part of a profiling campaign that asked their users what foods they would prefer and connected those users to congressional districts around the U.S.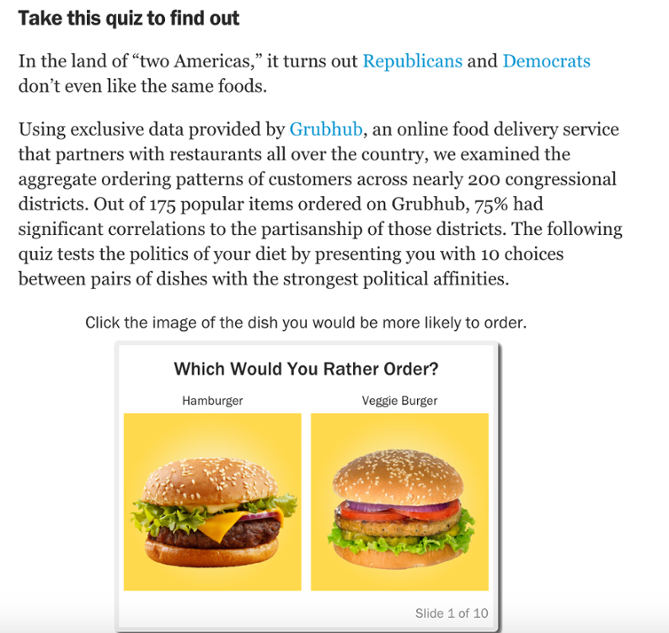 As you can see above, their results were pretty interesting and potentially made it easier for the company to translate their data to secure new partnerships with political publishers. It's easy to see how this same technique could be applied to other industries, allowing them to expand their native advertising base and grow their revenue.
Example #6: Activia Uses Self Esteem Data to Fuel Campaigns
In February 2017, Activia, a probiotic yogurt company, launched their new "It Starts Inside" marketing campaign. The campaign was designed to spark conversations around helping women to reach their full potential, rising above detracting thoughts and self-esteem issues.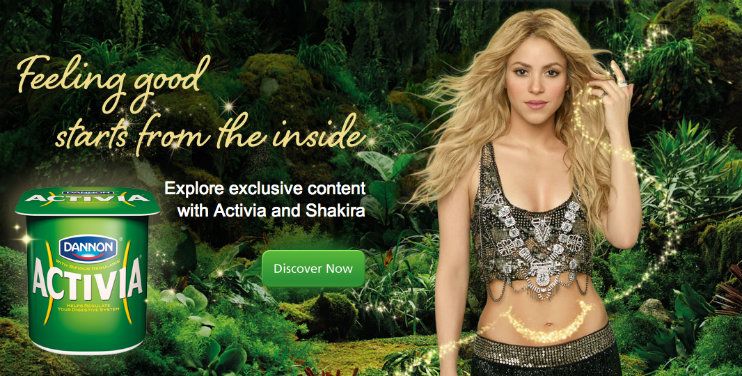 The campaign was based on a study with a partnered research firm, GlobalWebIndex. The study revealed that 80% of women in the US between the ages of 25 and 55 view themselves as their own worst critic. The marketing campaign featured interviews with women talking about their experiences with self-doubt.
The campaign was a huge success for the company, speaking to real problems that their customers faced every day. Appealing to customers' emotions helped them to build empathy and shift the perception of their company among their target demographic. This campaign is proof that data-backed campaigns can have a substantial effect.
Example #7: Olay and #killerskin
Olay is one of the world's biggest skincare brands, and for the 2019 Super Bowl they had decided to debut with a massive new campaign.
To maximize their chances of success, the team working on the new campaign looked at data from various sources to learn more about their audience's interests outside of skincare. 
This is pretty unusual considering Olay is a skincare brand. It later turned out to be a pretty smart move. 
By looking at Google and Youtube data to see what their audience searched for and what videos they preferred to watch, the team found two areas of interest that stood out from the rest: 
Horror movies
Football
This led to Olay creating the #killerskin campaign, which became a massive success for the brand and generating tens of millions of views and a huge uptick in search interest.
Example #8: How Abreva reaches teenagers with celebrities and makeup
Abreva wanted to reach a younger audience with their cold-sore medication. Traditionally, Abreva advertises to audiences over 35-years and older through TV. Eventually they discovered that most people get their first cold-sore as teenagers – an insight that made them rethink their marketing strategy moving forward.
The marketing team at Abreva knew that teenagers watch less TV than the audience they're used to advertise to. So, they decided to focus on YouTube. 
Knowing that cold-sores are an uncomfortable topic for teenagers, they knew they had to create videos that connected with their audience's interests.
Abreva's marketing team leveraged machine learning to identify and reach their target audiences. They then created 119 versions of one base ad, customizing the copy to match what a YouTube viewer was watching.
Teenagers watching celebrity gossip saw this ad: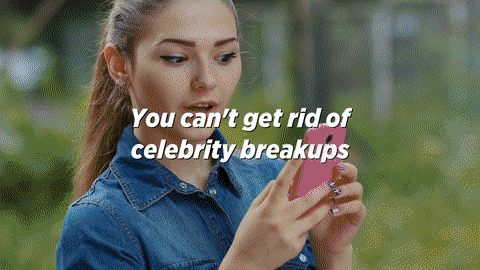 And someone about to watch a makeup tutorial might instead have seen this: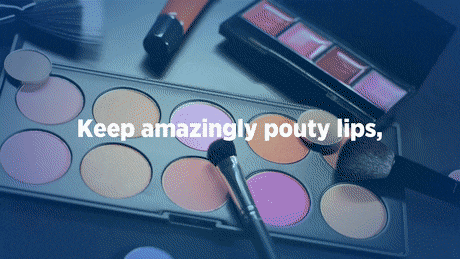 But what about the results?
In the end, the campaign drove a 41% lift in overall ad recall and a 342% lift in search interest among its target audience across Google and YouTube. 
One could say Abreva hit a real home-run with their data-driven marketing strategy.
Summary: Data-Driven Marketing and Creativity
Data-driven marketing won't change your business overnight on its own. It has to be used in conjunction with the right technology and powerful, creative campaigns that connect your data to real-world issues that connect with your audience. The data-driven marketing examples in this article might help to get the gears turning and give you some ideas for harnessing the data that you collect and using it to influence your next marketing campaign.